With a title derived from the Latin phrase 'sighs from the depths', Dario Argento's most famous film is an undeniable masterwork of skin-crawling terror.
Argento's beloved classic fuses the refined and graceful movements of ballet with the bloody horror and melodrama of Italian giallo. Suzy is an American dance student who arrives at a prestigious academy in Germany on the same night that another pupil is violently murdered. An intrigued Suzy investigates, and after maggots rain down in the dormitory, the mystery begins to unfold – leading to more grisly killings and frightening revelations.
One of the most recognised (and notorious) horror works of all time, Suspiria is widely considered the Italian auteur's best. The first entry in Argento's eventual 'Three Mothers' trilogy, it's full of vibrant, often blinding colours; perturbing synth-heavy sounds from progressive-rock group Goblin; and imaginative feats of gore and supernatural suspense. This masterful film went on to inspire many others, including John Carpenter's Halloween, and even spurred a remake in 2018 by Luca Guadagnino (Call Me by Your Name, MIFF 2017). There's nothing but truth in the tagline for Suspiria's original 1977 release: the only thing more terrifying than its last few minutes are the first 92.
Violent [and] erotic … From stormy start to fiery finish, it's a stylish, compelling, phantasmagoric movie
Never-before-seen costumes, original sketches, interactive experiences and cinematic treasures from the icons of the silent era to classic Hollywood heroines and the stars of Bollywood blockbusters.
Show your MIFF ticket at ACMI's welcome desk to receive this special discount or book online with code MIFF15.
Our restaurant, bar and cafe in the heart of Fed Square features a seasonally driven menu developed by acclaimed Melbourne chef Karen Martini.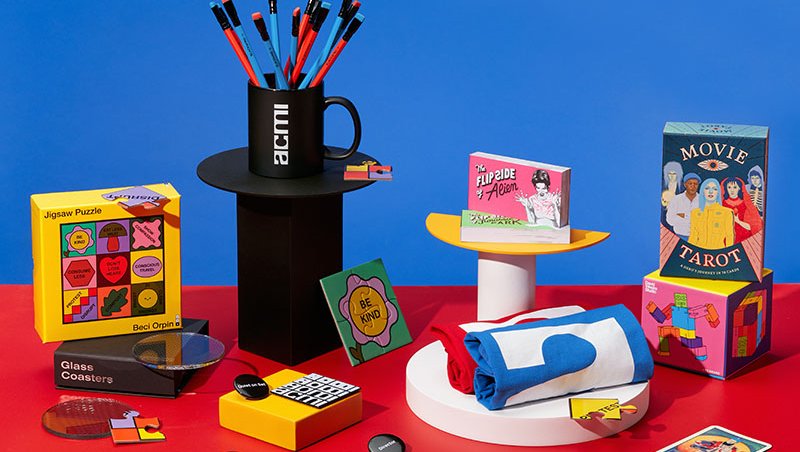 Melbourne's favourite shop dedicated to all things moving image. Every purchase supports your museum of screen culture.
Visitor guidelines, information on accessibility, amenities, transport, dining options and more.