Inspired by the director's own brush with an obsessive fan, this stylish slasher offers meta-commentary on sexism and screen violence.
American crime writer Peter Neal is greeted in Rome not only by a cavalcade of attentive journalists but by two detectives investigating a homicide. A woman's throat has been slit, mimicking a scene from his latest novel, whose pages were also stuffed in her mouth; the police have a hunch this first victim won't be the last. As the bodies pile up around Neal, the cops begin to suspect the true murderer may live close to home.
Like in any good giallo, the death of a beautiful woman is – to butcher Edgar Allan Poe – the most lurid spectacle, but Tenebrae also asks whether transgressive fantasies can be contained by a book or, indeed, a movie. Imagination and reality blur, raising pertinent questions about the real-life effects of represented sadism and self-reflexively addressing early accusations of misogyny levelled at Argento's work. Alongside a killer soundtrack by prog-rock outfit Goblin, the precise camerawork by Luciano Tovoli (who also worked on Suspiria, screening in this retrospective) often aligns the viewer with the mouth-breathing murderer in a film where brutality bleeds from the page to stain the world.
Tenebrae is essential Argento: perhaps the auteur's clearest articulation of his own psychological and stylistic obsessions, but with a more critical eye
Never-before-seen costumes, original sketches, interactive experiences and cinematic treasures from the icons of the silent era to classic Hollywood heroines and the stars of Bollywood blockbusters.
Show your MIFF ticket at ACMI's welcome desk to receive this special discount or book online with code MIFF15.
Our restaurant, bar and cafe in the heart of Fed Square features a seasonally driven menu developed by acclaimed Melbourne chef Karen Martini.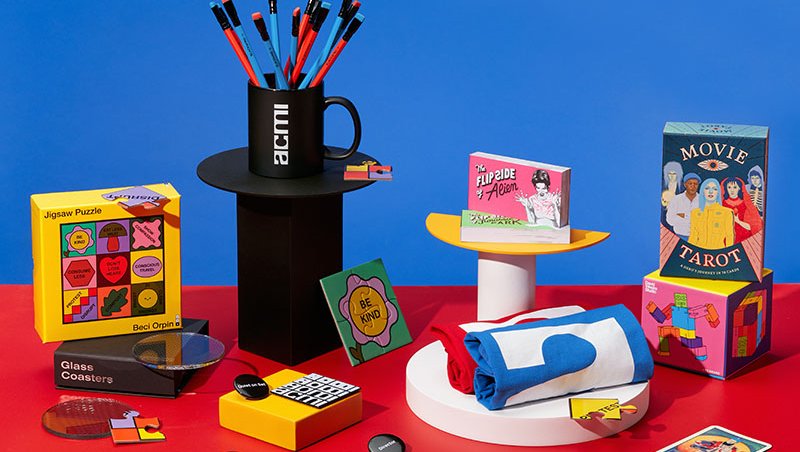 Melbourne's favourite shop dedicated to all things moving image. Every purchase supports your museum of screen culture.
Visitor guidelines, information on accessibility, amenities, transport, dining options and more.