Presented by MIFF
MIFF Ambassador Special Screening: The Bank (Restoration)
Rob Connolly
|
Australia
|
2001
|
M
Join MIFF Ambassador Robert Connolly (Paper Planes, MIFF Premiere Fund 2014; Balibo, MIFF 2009) as he presents a radiant 4K restoration of his debut feature: an entertaining, anti-capitalist caper of greed and deception.
Jim Doyle (a mysterious David Wenham) is a maths prodigy working on a formula to predict stock-market fluctuations. His quest piques the interest of Simon O'Reilly (a sharp-talking Anthony LaPaglia), the CEO of Centabank, who is under pressure from the bank's board to boost profits. If that's not enough, ruthless O'Reilly is also dealing with bereaved parents on a mission to sue the bank for dodgy offshore loan advice, yet his ethics aren't the only ones that are called into question.
Originally screened as MIFF 2001's Opening Night film, Connolly's rendition of the 'battler vs institution' stand-off has been newly remastered, accentuating clever graphics and a Melbourne of cold corporate urbanity. Propelled by stellar performances from Wenham and LaPaglia, The Bank stamped its director's mark on the film industries in Australia and abroad, earning him an AFI Award for Best Original Screenplay as well as accolades at the Palm Springs, Newport Beach and Portland film festivals. A thriller about unabashed avarice, cutthroat bureaucracy and the ways in which empathy can fall away in the race for economic success, The Bank remains as topical today as upon its release.
"A slick Robin Hood fairytale for our age of techno-corporate feudalism and financial-market astrology … A mix of protest populism and entertaining anarchism." – Time Out
Please note: Director Robert Connolly will participate in an in-conversation following the screening.
Never-before-seen costumes, original sketches, interactive experiences and cinematic treasures from the icons of the silent era to classic Hollywood heroines and the stars of Bollywood blockbusters.
Show your MIFF ticket at ACMI's welcome desk to receive this special discount or book online with code MIFF15.
Our restaurant, bar and cafe in the heart of Fed Square features a seasonally driven menu developed by acclaimed Melbourne chef Karen Martini.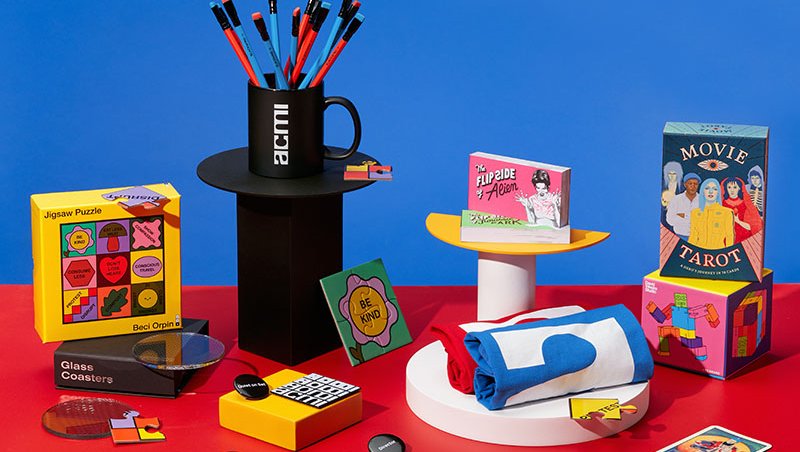 Melbourne's favourite shop dedicated to all things moving image. Every purchase supports your museum of screen culture.
Visitor guidelines, information on accessibility, amenities, transport, dining options and more.