This double Berlinale award winner evocatively captures the joys, heartaches and rhythms of daily life in rural Mexico, as seen through the eyes of children and young women.
Montse, Luz María and Sarahí live in El Eco, a tiny village in Mexico's central-highland state of Puebla. Adolescent Montse is entrusted with the care of her beloved grandmother, while dreaming of escaping with her horse to Mexico City. Tween Luz María, known affectionately as "Luz Ma", is not shielded from the hardships of farming life, nor the casual misogyny of her male kin. Meanwhile, primary school student Sarahí loves to learn – she's even shown teaching children younger than herself.
Following her fiction debut Prayers for the Stolen (MIFF 2022), which won a Cannes Un Certain Regard Special Mention, documentarian Tatiana Huezo returns to factual filmmaking with this mesmerising and tender portrait of an oft-overlooked side of Mexico. Huezo and cinematographer Ernesto Pardo spent 18 months in El Eco, filming its women and children with a lyrical lens but never shying away from the realities of village life (the men are mostly absent, working as tradespeople or builders elsewhere). Presented as a loosely structured series of vignettes across the seasons, The Echo is a stunning work of narrative-inspired nonfiction that justifiably scored Huezo the Best Director award in the Berlinale's Encounters section as well as the festival's overall Documentary Award.
This exquisitely textured film observes how children's lives echo those of their parents, repeating for generations on the same constantly inconstant land, until somebody breaks the pattern.
Never-before-seen costumes, original sketches, interactive experiences and cinematic treasures from the icons of the silent era to classic Hollywood heroines and the stars of Bollywood blockbusters.
Show your MIFF ticket at ACMI's welcome desk to receive this special discount or book online with code MIFF15.
Our restaurant, bar and cafe in the heart of Fed Square features a seasonally driven menu developed by acclaimed Melbourne chef Karen Martini.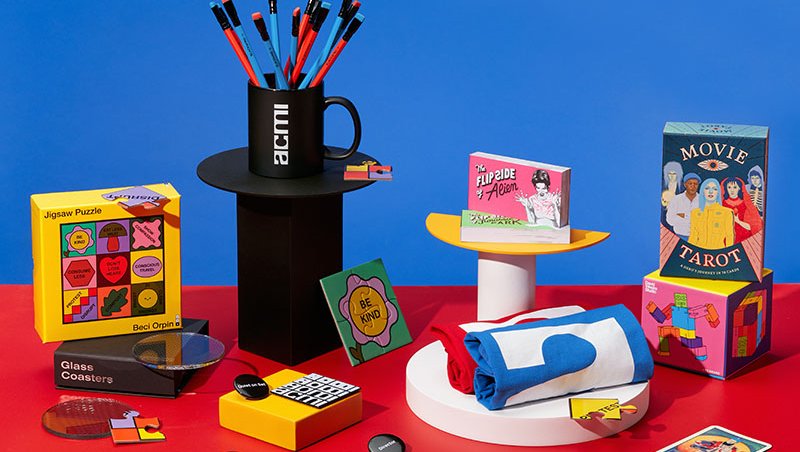 Melbourne's favourite shop dedicated to all things moving image. Every purchase supports your museum of screen culture.
Visitor guidelines, information on accessibility, amenities, transport, dining options and more.