Claire Denis's notoriously divisive, seductively erotic horror film rises again, with Béatrice Dalle and Vincent Gallo in all their grisly, sensuous glory.
American doctor Shane (Gallo, Buffalo 66, MIFF 1998) arrives in Paris with his new wife, hoping to track down Léo (Denis fave Alex Descas, Bastards, MIFF 2013; 35 Shots of Rum, MIFF 2009), the physician he once worked with on a bio-prospecting mission in the tropics. Shane is afflicted with the same bloodlust as Léo's wife Coré (Dalle, Betty Blue; Night on Earth, MIFF 1992) – who, when not snacking on unfortunate strangers in the woods, must be locked up in order to restrain her gruesomely libidinous appetite.
Met with a largely hostile reception upon its release in 2002 (and never afforded a general Australian release), Denis's follow-up to her beloved Beau Travail (MIFF 2000) confounded critics and audiences alike with its graphic, sexually charged violence and its dreamy, elliptical style that favours sensation over story. But this outlier from one of cinema's singular artists has since attracted a burgeoning cult following, reconsidered as a key work of the New French Extremity and a forerunner to the flesh-eating likes of Julia Ducournau's Raw. An enigma at once sinister and deeply tender, it will leave its mark on your skin – and your psyche.
Denis's often misunderstood 2002 film only gets better with age, and, like all of the director's work, stays inside you long after viewing … Supremely hypnotic [and] unsettling.
Never-before-seen costumes, original sketches, interactive experiences and cinematic treasures from the icons of the silent era to classic Hollywood heroines and the stars of Bollywood blockbusters.
Show your MIFF ticket at ACMI's welcome desk to receive this special discount or book online with code MIFF15.
Our restaurant, bar and cafe in the heart of Fed Square features a seasonally driven menu developed by acclaimed Melbourne chef Karen Martini.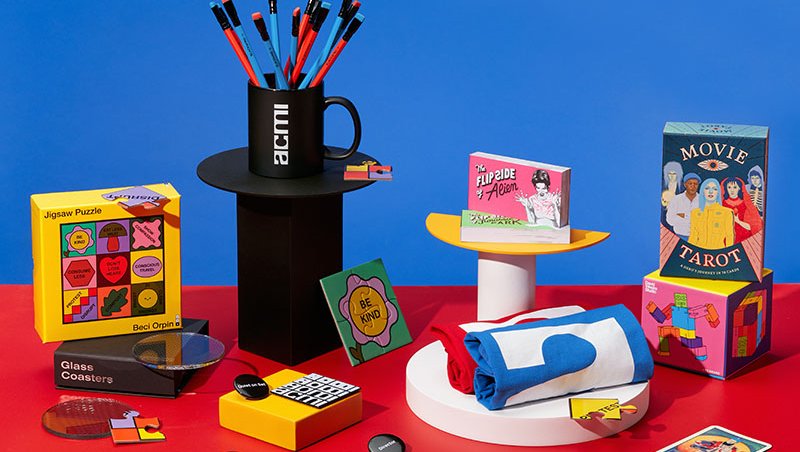 Melbourne's favourite shop dedicated to all things moving image. Every purchase supports your museum of screen culture.
Visitor guidelines, information on accessibility, amenities, transport, dining options and more.