Presented by MIFF
Ukraine Guernica – Artist War
George Gittoes
|
Afghanistan, Ukraine
|
2023
|
Unclassified (18+)
Activist and filmmaker George Gittoes follows the frontline artists daring to stand up to the Russian invasions of Ukraine and Afghanistan.
An anti-war film in the tradition of Pablo Picasso's Guernica as well as John Lennon and Yoko Ono's 'Happy Xmas (War Is Over)', the candid and powerful Ukraine Guernica – Artist War takes us behind the battle lines and into the lives of the artists confronting Russia's march on Ukraine and Afghanistan following the withdrawal of foreign forces. From the ashes of unspeakable tragedy and destruction, new creative works are born, including projects completed at the former House of Culture in Irpin, Ukraine, and at the Yellow House Art School in Jalalabad, Afghanistan.
Gittoes, a former recipient of the Sydney Peace Prize, has established himself as one of Australia's most uncompromising artists, activists and documentary makers, with his earlier polemical works addressing US gun violence (White Light, MIFF 2019), life under the Taliban (Snow Monkey, MIFF 2015) and war's impact on music (Rampage, MIFF 2006). In this latest work, created in collaboration with producer/musician Hellen Rose, he brings his fearless, compassionate eye to a landscape devastated by ongoing atrocities, finding optimism in the process of creation – and in the hope that humanity might put an end to violent conflict.
Never-before-seen costumes, original sketches, interactive experiences and cinematic treasures from the icons of the silent era to classic Hollywood heroines and the stars of Bollywood blockbusters.
Show your MIFF ticket at ACMI's welcome desk to receive this special discount or book online with code MIFF15.
Our restaurant, bar and cafe in the heart of Fed Square features a seasonally driven menu developed by acclaimed Melbourne chef Karen Martini.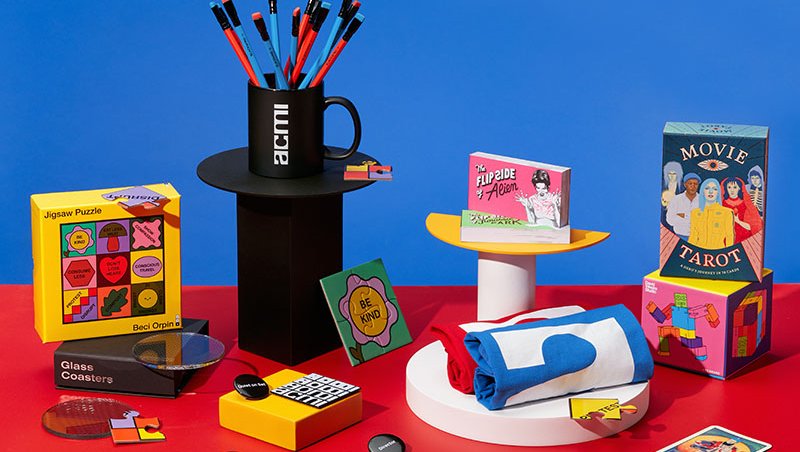 Melbourne's favourite shop dedicated to all things moving image. Every purchase supports your museum of screen culture.
Visitor guidelines, information on accessibility, amenities, transport, dining options and more.