Telling four stories (or maybe just one) over four storeys, Hong Sang-soo's latest MIFF entry is a shrewdly structured chamber play set within a single building.
Attempting to repair his relationship with his estranged daughter, acclaimed film director Byung-soo takes her to meet his old friend Ms Kim, who is well regarded in the field his daughter wants to pursue. Ms Kim owns and works in a building with four floors and, after much booze-soaked chat, she offers to rent out a soon-to-be-vacated apartment to Byung-soo. He accepts, time jumps forward (or sideways – it's deliberately unclear) and the film's action moves up a floor. The higher up we go, the lower our protagonist falls …
Hong's 28th feature in 26 years is both an ideal introduction to the superabundant filmmaker and a homecoming of sorts for long-time fans. Once again directing, writing, producing, shooting, editing and scoring the film himself, the MIFF-beloved auteur has crafted another gorgeous monochromatic meditation on art, form, time, love and life, explored (as always) through a semi-improvised conversational approach that frequent collaborators Kwon Hae-hyo, Park Mi-so and Lee Hye-yeong embody to the fullest. Operating on multiple levels – literally and figuratively – Walk Up is a spirited, slippery, funny and ever so curious joy.
A witty, ingenious and deeply moving tour de force … Intellectually playful yet quietly momentous.
Never-before-seen costumes, original sketches, interactive experiences and cinematic treasures from the icons of the silent era to classic Hollywood heroines and the stars of Bollywood blockbusters.
Show your MIFF ticket at ACMI's welcome desk to receive this special discount or book online with code MIFF15.
Our restaurant, bar and cafe in the heart of Fed Square features a seasonally driven menu developed by acclaimed Melbourne chef Karen Martini.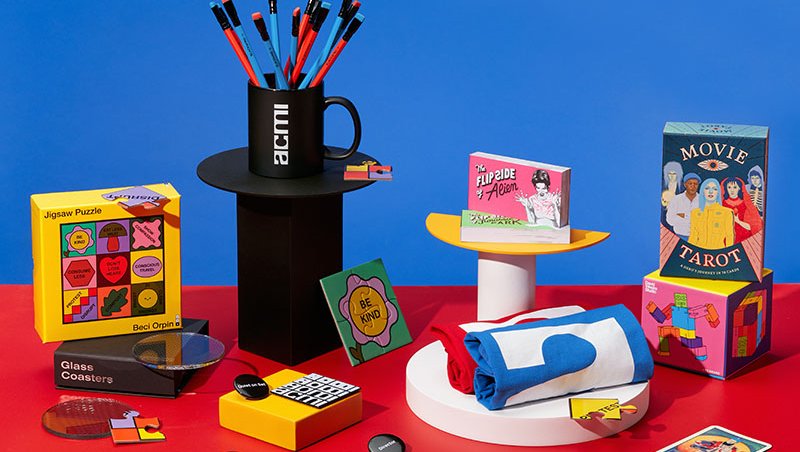 Melbourne's favourite shop dedicated to all things moving image. Every purchase supports your museum of screen culture.
Visitor guidelines, information on accessibility, amenities, transport, dining options and more.