Becoming one with nature takes a dystopian turn in this visionary rotoscoped romance.
A hundred years from now, humankind has made a desperate bargain with a degraded Earth: at the age of 50, every citizen must transform into a tree to feed the next generation. Grieving her dead son, 32-year-old Nora has volunteered for an early 'implantation' – and upon learning this, her husband Stefan embarks on a quest to save her. But when everyone's survival relies on radical symbiosis, a love like Stefan's can be seen as selfish and short-sighted. Perhaps he can no longer see the forest for one particular tree.
The ethical questions of Soylent Green are presented in a new light in the Berlinale Encounters–premiering White Plastic Sky, an imaginative collaboration between writer/designer/directors Sarolta Szabó and Tibor Bánóczki (Milk Teeth, MIFF 2008). The rotoscope animation technique seen in Waking Life, A Scanner Darkly (MIFF 2006) and The Spine of Night (MIFF 2021) here conjures a dreamlike future world whose stunning aesthetic echoes the monumental brutalism of communist and fascist Hungary. The seed it plants in the viewer is provocative: what if the most humane choice is to surrender our humanity?
An intellectually invigorating conversation piece … Evocative, affecting, and bizarrely romantic.
Never-before-seen costumes, original sketches, interactive experiences and cinematic treasures from the icons of the silent era to classic Hollywood heroines and the stars of Bollywood blockbusters.
Show your MIFF ticket at ACMI's welcome desk to receive this special discount or book online with code MIFF15.
Our restaurant, bar and cafe in the heart of Fed Square features a seasonally driven menu developed by acclaimed Melbourne chef Karen Martini.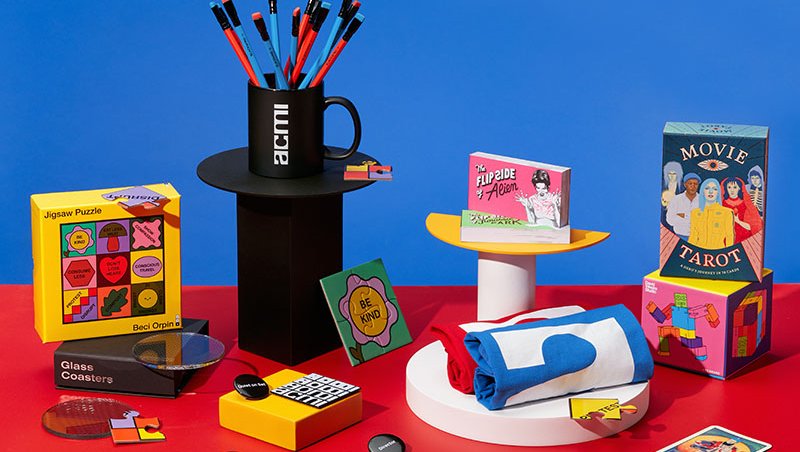 Melbourne's favourite shop dedicated to all things moving image. Every purchase supports your museum of screen culture.
Visitor guidelines, information on accessibility, amenities, transport, dining options and more.