Revered auteur Wang Bing (Ta'ang, MIFF 2016; Alone, MIFF 2013) documents the breakneck pace of China's garment factories.
For the workers on Happiness Road, life is anything but. This street is a microcosm of Zhili, a regional manufacturing capital 150 kilometres from Shanghai that specialises in children's clothing, where factories are mostly manned by young recruits from neighbouring provinces. Their days are soundtracked by C-pop, which they blast to drown out the whir of industrial sewing machines, churning out wares at unfathomable speeds to meet punishing quotas. At night, they retire to dismal dormitories, too exhausted to dream of a better life.
One of the rare documentaries selected for the Cannes competition, Youth (Spring) captures the rhythms and routines of a rapacious industry, forming an unofficial companion piece to Wang's Bitter Money. The director filmed over a five-year period, and his effortless, Wiseman-esque observational style is testament to the trust and intimacy he develops with his subjects. Glimpses of workers' mundane exchanges, flirting and bickering across the factory floor, provides life-affirming levity in this heartbreaking portrait of youth sacrificed to the grind of global capitalism.
Broad in scope yet brilliantly incisive … [Wang] continues to craft compelling ethnographies of his country through the voices and labour of its people, and the simple act of watching.
Never-before-seen costumes, original sketches, interactive experiences and cinematic treasures from the icons of the silent era to classic Hollywood heroines and the stars of Bollywood blockbusters.
Show your MIFF ticket at ACMI's welcome desk to receive this special discount or book online with code MIFF15.
Our restaurant, bar and cafe in the heart of Fed Square features a seasonally driven menu developed by acclaimed Melbourne chef Karen Martini.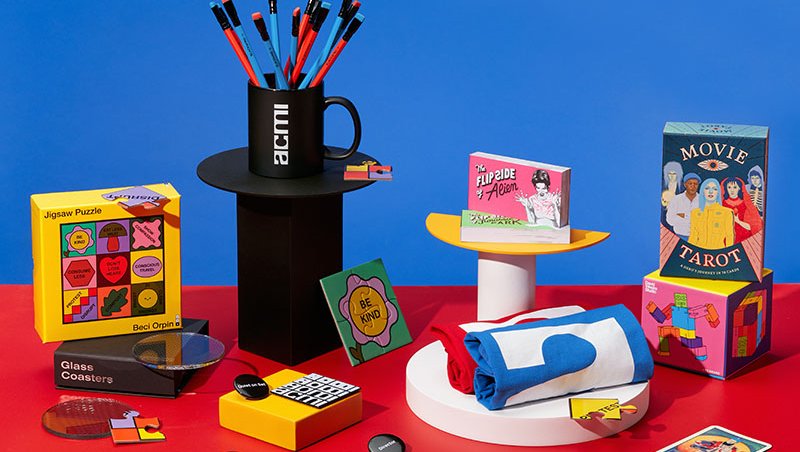 Melbourne's favourite shop dedicated to all things moving image. Every purchase supports your museum of screen culture.
Visitor guidelines, information on accessibility, amenities, transport, dining options and more.