Join everyone's favourite lamb and a cabal of cute and creepy denizens in this spectacular, immersive Fed Square takeover.
Featured as part of the Big Games Night Out, Cult of the Lamb: The Ritual summons the characters, artwork and music from the smash hit indie game by Massive Monster to Melbourne's iconic Fed Square and ACMI building.
Cult of the Lamb soundtrack designer and musician River Boy (Narayana Johnson) will perform a live DJ set, providing the musical backdrop to a ritual led by a giant puppet and other cute and creepy denizens crafted by Golden Scissors Puppets, and large-scale animated artworks will be projected across the ACMI building, starring characters from Massive Monster's award-winning game.
Come dressed in your best cosplay and get ready to become part of the cult.
Projections will also be available to view on the evenings of Friday 6 and Saturday 7 October.
Cult of the Lamb: The Ritual is proudly supported by Fed Square and Panasonic, and made possible through a RISE grant.
Massive Monster, the brains behind Cult of the Lamb, is an award-winning indie developer made up of one really big monster and his three "pets" who help him achieve his game making dreams.
They maintain a core focus on personality and play, creating worlds in which everything has a story and around every corner is a new adventure. Massive Monster is located in Melbourne, Australia and the United Kingdom. They are currently ACMI X Residents.
Since 2018, Golden Scissor Puppets has enchanted audiences of all ages with its giant puppets and captivating performances by dancers, musicians, artists and puppeteers.
They craft visually stunning experiences and unique puppets – each with their own personalities – transporting audiences to extraordinary worlds filled with magical creatures and captivating stories.
Dedicated to unforgettable, immersive experiences, Golden Scissor Puppets invite audiences to share in the wonder of puppetry through public shows, private events and workshops.
Sean Healy (A.K.A 'Jean Poole') is a Melbourne-based video artist who specialises in visual atmospheres for live music, theatre and installations. His work playfully explores audiovisual relationships, often integrating custom animation with real-world footage.
Sean's fascination with real-time video manipulation has found him projecting video onto 100 million year old dinosaur skeletons, car wrecks in the Australian desert, Turkey's Cappadocia cliffs and onto masked wrestlers on rooftops in Mexico, and he has displayed work at ACMI, MONA, the Sydney Opera House, the Myer Music Bowl and at most major music festivals in Australia.
---
Melbourne International Games Week 2023 program
Learn more about Cult of the Lamb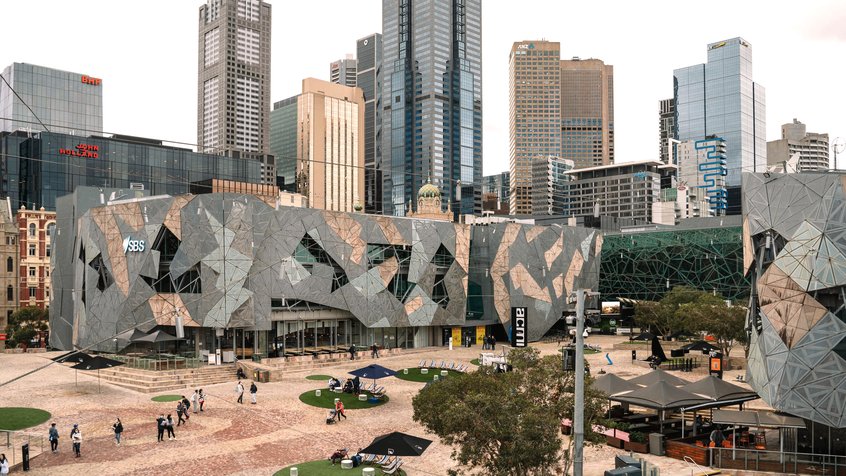 Visitor guidelines, information on accessibility, amenities, transport, dining options and more.
Our restaurant, cafe and bar in the heart of Fed Square features a seasonally driven menu developed by acclaimed Melbourne chef Karen Martini.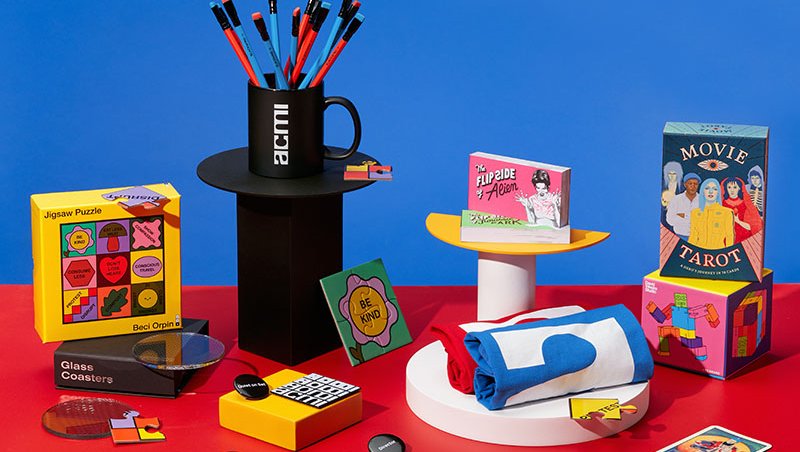 Melbourne's favourite shop dedicated to all things moving image. Every purchase supports your museum of screen culture.