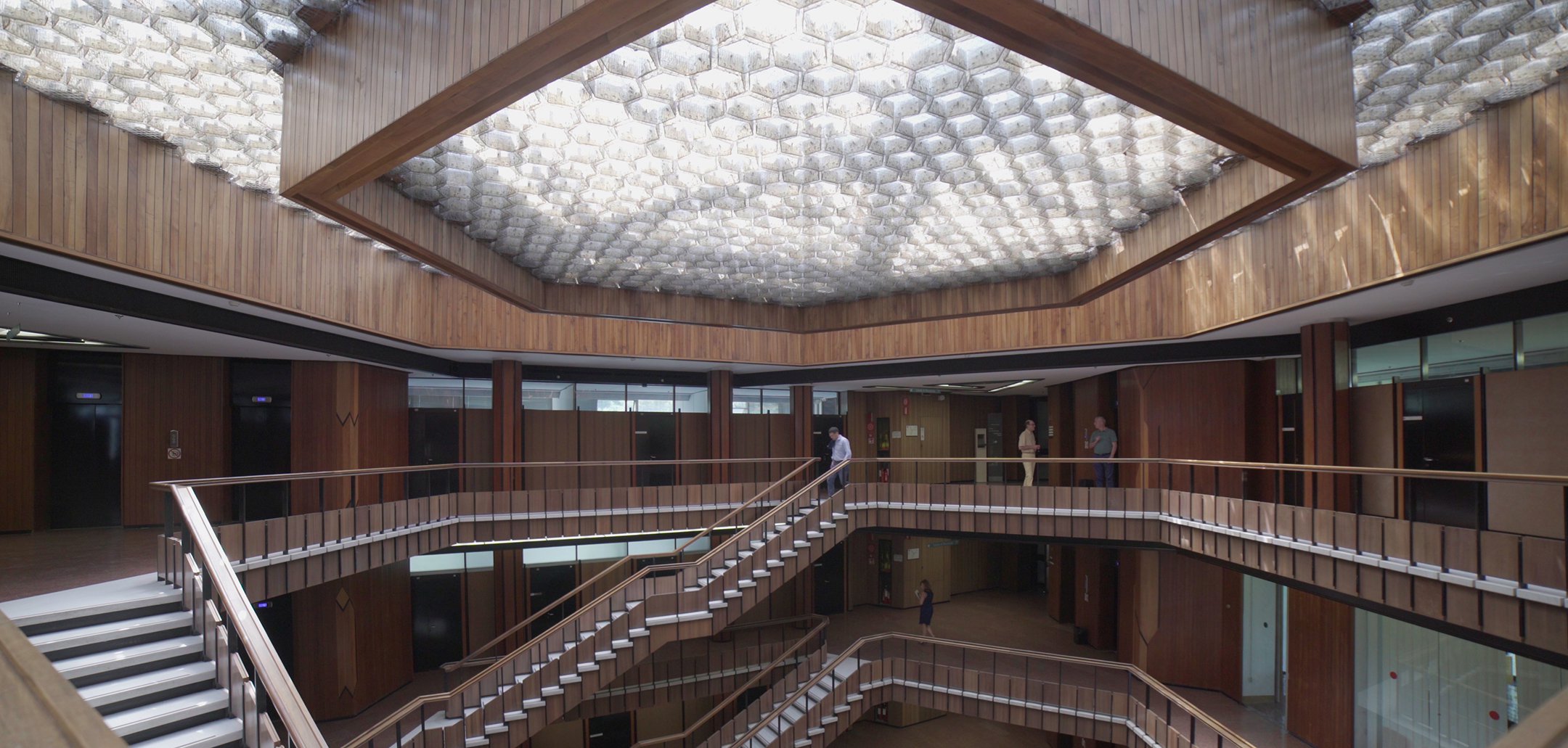 ACMI and the Italian Institute of Culture Melbourne present
Olivetti – Perspective
Prospettiva Olivetti
Davide Maffei
|
Italy
|
2020
|
Unclassified (All Ages)
When
See below for additional related events
Davide Maffei explores the cultural and architectural legacy of Italian industrial design innovator, Olivetti
Over a number of decades beginning in the 1930s, Olivetti transformed the small provincial town of Ivrea, some 50 km north of Turin, into "a model social project", recognised by UNESCO in 2018 as "an industrial city of the 20th century" that embodied "a modern vision of the relationship between industrial production and architecture". The son of founder Camillo Olivetti, Adriano Olivetti was a true progressive who laid out his manifesto for urban development "on a human scale" to achieve "harmony between private life and public life, between work and the home, between centres of consumption and centres of production" in a published volume he called Citta` dell'uomo (City of Man).
Not just a company headquarters comprising a series of workshops, larger factories and administrative offices, Olivetti employed teams of prominent architects and engineers to create a network of buildings (which expanded over a number of decades) to provide residential, social and leisure facilities for its workforce in Ivrea; everything from low-rise apartment blocks to crèches, schools, staff canteens, swimming pools, a cinema – even a research and study centre. If that kind of corporate largesse brings thoughts of Google and Facebook to mind, consider that the average age of employees at those companies is 27; Olivetti's 'social model' was inherently multi-generational.
Beyond its HQ in Ivrea, Olivetti's corporate identity also found expression through an international network of industrial plants, art gallery-style showrooms and corporate offices that served as a 'calling card' for the company. Gae Aulenti, BBPR, Federico Correa, Louis Kahn, Egon Eiermann, Alfonso Milà, Kenzo Tange, James Stirling and Edward Cullinan are among the prestige roll call of architects and studios surveyed in Olivetti - Perspective that have collaborated with Olivetti to create distinct buildings and spaces of impeccable form and function in cities including Barcelona, Frankfurt, Paris and Chicago.
Language:
English, German and Italian with English subtitles
We're taking part in the Victorian Entertainment Program
This means you can claim back 25% of your ticket purchase (up to $125) when you spend $40 or more.  ​
Just keep your receipt and apply for your rebate at the Victorian Entertainment Program website.​
Act fast! The program will close once funds are exhausted.
COVIDSafe visitor guidelines, information on accessibility, amenities, transport, dining options and more.
Our restaurant, cafe and bar features a seasonally driven menu developed by acclaimed Melbourne chef, Karen Martini.