MWFF Presents
Reel Shorts
Australia, Aotearoa New Zealand, Cook Islands, USA
|
2022
|
Unclassified (15+)
Reel Shorts presents a collection of captivating and uplifting documentaries delving into the true and human stories from Australia, Aotearoa New Zealand and the wider Moana. From intimate portraits of artists and sports icons to intercultural and intergenerational connections, these films offer diverse perspectives of the world around us.
Films
Taonga An Artist Activist
More Than Cute
Our Mob
Scratched: Erin Baker
Aloha Soul Food
We'll Always Have Dance
My Uterus is Trying to Kill Me
The Golden Rollers
When
See below for additional related events
Rating
Unclassified (15+)
Aboriginal and Torres Strait Islander viewers are advised that this session may contain images, voices and videos of deceased persons.
Multipasses – see more films in this program for less
Melbourne Women in Film Festival (MWFF) program 23–27 Feb 2023
There are no upcoming related events at this time.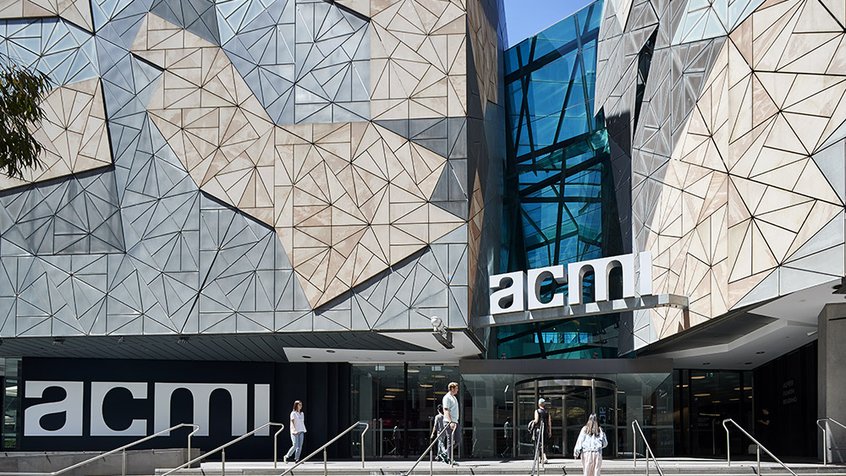 COVIDSafe visitor guidelines, information on accessibility, amenities, transport, dining options and more.
Our restaurant, cafe and bar in the heart of Fed Square features a seasonally driven menu developed by acclaimed Melbourne chef Karen Martini.
ACMI Membership is free to concession card holders. Sign up online or visit the Ticket desk at ACMI to become a member today.