MWFF Presents
Sweet As – Opening Night
with short film Sista
Jub Clerc
|
Australia
|
2022
|
Unclassified (15+)
When
See below for additional related events
Sweet As is a hopeful, winning film. It's a story that reminds us of the pitfalls – and the seemingly limitless potential – of adolescence.
With problems on the home front, 16-year-old Murra (Shantae Barnes Cowan) is on the verge of lashing out. That is, until her policeman uncle thwarts her self-destructive behaviour with a lifeline: a "photo-safari for at-risk kids". Murra isn't entirely convinced, but she soon joins cantankerous Kylie, uptight Sean, happy-go-lucky Elvis, and camp counsellors Fernando and Michelle on a transformative bus trip to the Pilbara. On the trail, the teens learn about fun, friendship and first crushes, as well as the forces of 'reality' that puncture the bubble of youth.
Winner of the prestigious NETPAC award at Toronto International Film Festival and the Blackmagic Digital Australian Innovation Award at the Melbourne International Film Festival, Sweet As is the inspiring and uplifting first feature by Nyul Nyul/Yawuru director Jub Clerc (Storytime, MWFF 2019). Partially inspired by her own experience, Clerc's film showcases resilience, self-discovery and connection through friendship.
Screens with Sista (2021)
16 minutes, English, Samoan
A betrayal of trust between two sisters on the cusp of adolescence sets off a chain of events that has the potential to shatter their relationship forever. Chantelle Burgoyne's Sista is a well crafted depiction of trust between two Samoan sisters and their connection to aiga (family).
Director: Chantelle Burgoyne, Writers: Leilani Tamu, Chantelle Burgoyne, Producer: Marina Alofagia McCartney
Ticket prices include access to the party after the screening.
Melbourne Women in Film Festival (MWFF) program 23–27 Feb 2023
There are no upcoming related events at this time.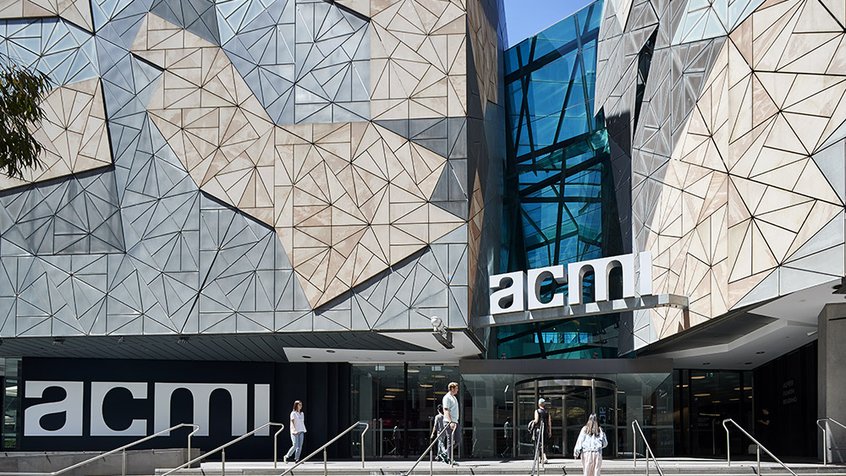 COVIDSafe visitor guidelines, information on accessibility, amenities, transport, dining options and more.
Our restaurant, cafe and bar in the heart of Fed Square features a seasonally driven menu developed by acclaimed Melbourne chef Karen Martini.
ACMI Membership is free to concession card holders. Sign up online or visit the Ticket desk at ACMI to become a member today.