Watch two short films conceived, animated and narrated by students from the Melbourne Indigenous Transition School, Australia.
Get insight into the experiences and challenges faced by students living and studying in Melbourne, away from their families, and often remote communities.
By centralising the students' own voices, these stories serve to communicate their cultures, languages, values, interests and histories to a wider audience. This place-based digital storytelling program is a collaboration between the Melbourne Indigenous Transition School, Swinburne University of Technology and Australian Chamber Orchestra.
About the creator of these works
Samantha Edwards-Vandenhoek is a multi-award-winning community-based design researcher, digital media artist and educator. Partnering with art centres, museums and schools, Samantha's research seeks to advance the role of place-based design, media and filmmaking practices in Aboriginal and Torres Strait Islander community development, fostering social well-being, knowledge transfer, intercultural collaboration and economic resilience. Recognised for her contributions to teaching, service and research, Samantha has been awarded the 2011 Vice Chancellor's Award for Teaching Excellence, 2016 Vice Chancellors Award for Community Engagement and 2018 Vice Chancellor's Award for Reconciliation.
Joanna Gardener is a fulltime lecturer at Swinburne University of Technology in the School of Design. She is currently undertaking a PhD in the School of Mathematical and Geospatial Sciences with joint supervision from the School of Art, at RMIT University. Her interdisciplinary doctoral thesis examines the intersection of cartography, art and design and its role in understanding and shaping place. Prior to Joanna's academic career, she has gained more than 20 years of extensive industry experience nationally and internationally in art direction, brand strategy and design, photomedia, motion graphics and experiential design.
Our restaurant, bar and cafe in the heart of Fed Square features a seasonally driven menu developed by acclaimed Melbourne chef Karen Martini.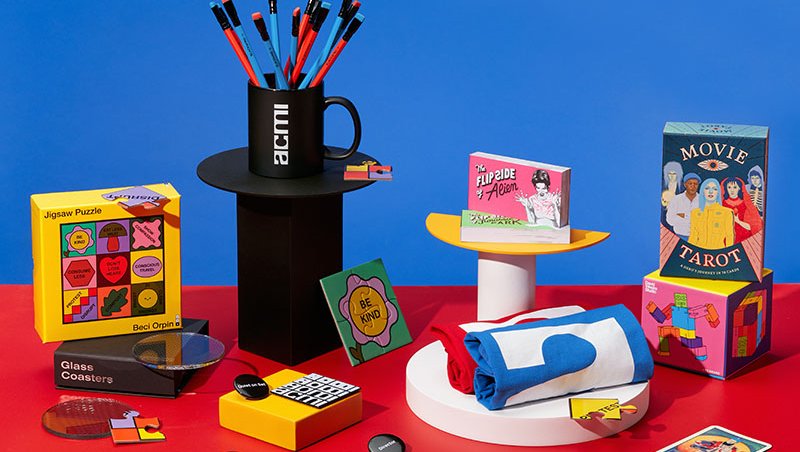 Melbourne's favourite shop dedicated to all things moving image. Every purchase supports your museum of screen culture.
Plan your visit
COVIDSafe visitor guidelines, information on accessibility, amenities, transport, dining options and more.