Create your own superhero character and answer our call. Equip your VR headsets, gloves and superpowers to destroy an alternative Melbourne before it swallows our own city in a cloud of anti-matter!
A collaboration between ACMI, Swinburne University, celebrated technology artist Stuart Campbell aka SUTU and award-winning VR studio VISITOR.
About the creators of this work
Angela Ndalianis
Angela Ndalianis is Co-Director of the Centre for Transformative Media Technologies and a leading academic in the areas of screen media and entertainment. Her research focuses on entertainment culture, media technologies and how they mediate our experience of the world. Her publications include Neo-Baroque Aesthetics and Contemporary Entertainment, Science Fiction Experiences, The Horror Sensorium: Media and the Senses, and The Contemporary Comic Book Superhero (edited). She is a frequent collaborator with ACMI, more recently on the ARC Linkage grant, 'Superheroes: Creative Force, Cultural Zeitgeist and Transmedia Phenomenon', 2017–20.
Liam Burke
Liam Burke is the coordinator of the Cinema and Screen Studies Major and a research member of the Centre for Transformative Media Technologies. His research interests include, Adaptation, New Media and Migration, Transmedia Storytelling, Comics and Manga, Animation, and Transnational Screen Traffic. He has written and edited several books including Superhero Movies, Fan Phenomena: Batman, and The Comic Book Film Adaptation, and the co-edited collections The Superhero Symbol and Superheroes Beyond. Liam is a chief investigator on the Superheroes research project with ACMI, which was responsible for Cleverman: The Exhibition and Superheroes: Realities Collide VR experience.
Our restaurant, bar and cafe in the heart of Fed Square features a seasonally driven menu developed by acclaimed Melbourne chef Karen Martini.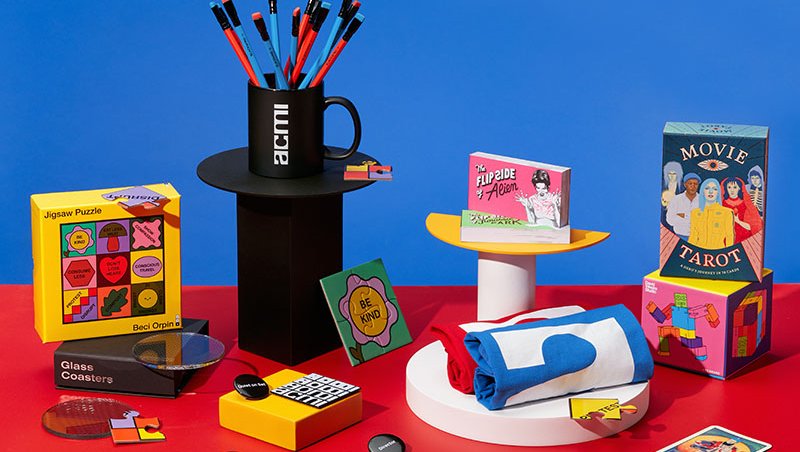 Melbourne's favourite shop dedicated to all things moving image. Every purchase supports your museum of screen culture.
COVIDSafe visitor guidelines, information on accessibility, amenities, transport, dining options and more.