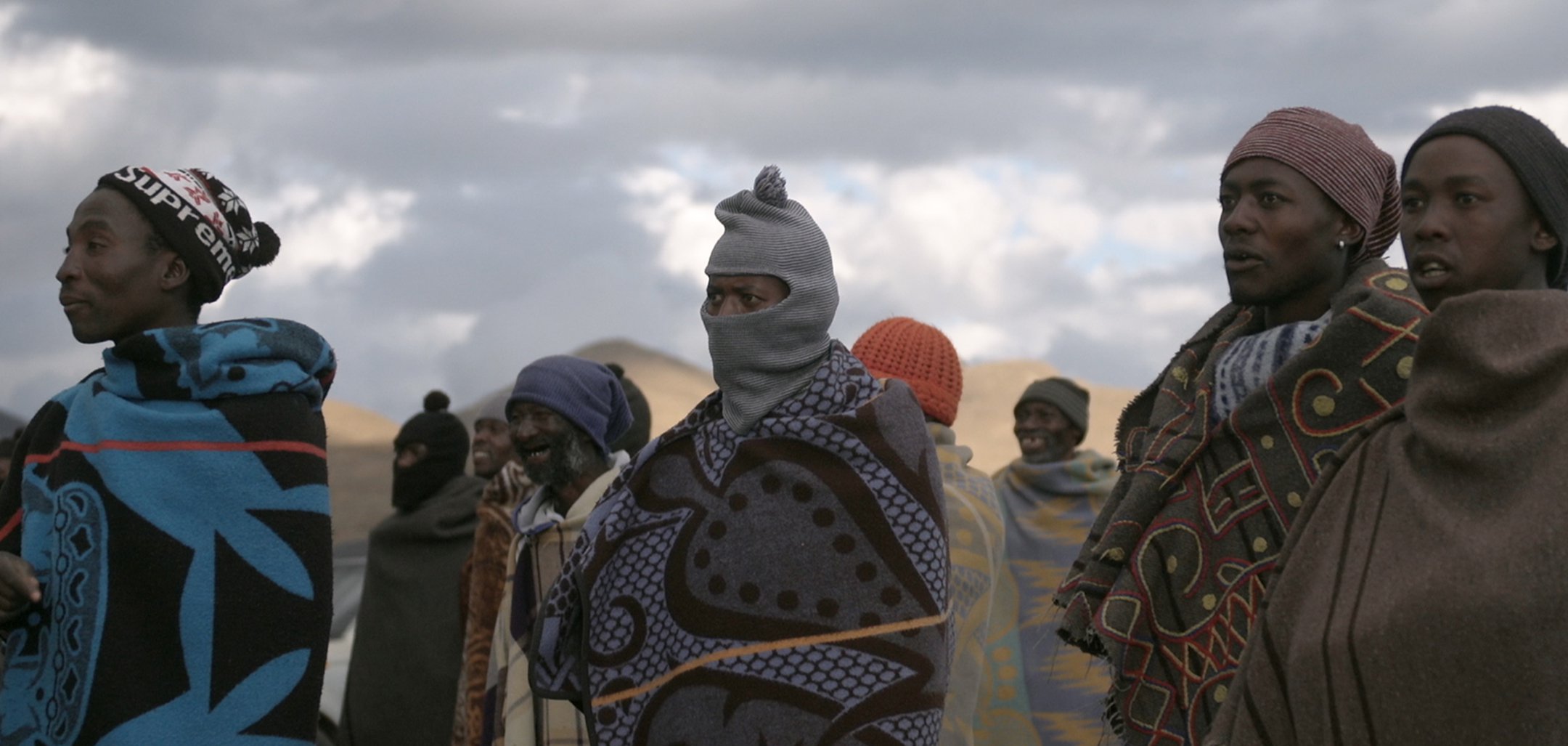 ACMI and AIDC present
Days of Cannibalism
Teboho Edkins
|
France, South Africa, Netherlands
|
2020
|
Unclassified (15+)
When
Thu 4 Mar 2020
6.30pm
See below for additional related events
Global citizen Teboho Edkins uses a micro subject to focus on a macro issue with his documentary Western that explores a clash of cultures in Southern Africa.
A smart, funny, fascinating and innovative documentary.
Often it takes someone with an insider's perspective to craft a story that can bring the outside in and that's certainly the case with Days Of Cannibalism. Globe-trotting filmmaker Teboho Edkins spent much of his early life growing up in Lesotho, a kingdom within the borders of South Africa where – above all else – the cow is king. In lieu of functioning banks, the animal is currency with wealth and worth determined by just how many cows a person may own. It's Edkins' lived experience that provides insight into this very specific subject, where traditional Lesotho farmers are feeling their way of life threatened by the arrival of new settlers from China. The economic immigrants face both physical and financial threats as two cultures clash amid a collapsing infrastructure.
Days Of Cannibalism makes for a better title than Days Of Capitalism, which is really what the film is about. There's no feasting on flesh here, but rather the bare bones 'eating itself' nature of capitalism that sees the featured subjects striving and fighting to survive in a brutal environment. Better known for his crime documentaries like I Am Sheriff and Gangster Backstage, Edkins says he was drawn to this subject because he wanted to make a Western. Lesotho as the frontier isn't a difficult leap to make given the harsh landscape, but the parallels between the traditional conventions of the genre are there too as old rules are challenged by an outside power.
His earlier film Coming Of Age was also set in Lesotho and followed the journey of four teens over the course of two years, yet the broader scope of that documentary becomes hyper focused with Days Of Cannibalism as Edkins concentrates on the minutiae. His cultivated contacts from within the community help provide a personal insight into the situation as we follow various families, yet there's also plenty of crime and – surprisingly – comedy juxtaposed against the bigger struggle of China and Africa. Part of the film's gift is its ability to balance the specific and the universal alongside each other in such an entertaining and engaging manner.
– Maria Lewis, Assistant Curator, Film
Language:
In Southern Sotho and Chinese with English subtitles
Read our COVID-safe visitor guidelines, information on accessibility, amenities, transport, dining options and more.