A gang of wayward artists escape the confines of one of gaming's biggest online worlds.
Out of Bounds follows a group of Melbourne-based artists (Goldie Bartlett, Andrew Brophy, Ian MacLarty and Kalonica Quigley) known as The Grannies as they break 'out of bounds' in Rockstar Games' hit action-adventure videogame Red Dead Redemption 2, travelling beyond the authored limits of the game's virtual world and into the increasingly broken and abstract space beyond. Rather than being driven by the desire to dominate or 'win', their adventures are driven by creative curiosity, presenting play as not just an end in itself, but as a form of artistic practice.
Through a multichannel video artwork titled The Grannies (dir. Marie Foulston), which is narrated by The Grannies themselves, plus an original artistic videogame and stunning stills, Out of Bounds: Exploring the Limits of Videogames asks what exists beyond the border of the digital worlds we inhabit.
The Grannies is accompanied by an original experimental videogame by Ian MacLarty called Red Desert Render, which seeks to recreate the feeling of curiosity and community that The Grannies themselves felt during their adventures out of bounds, and previously unseen images from the artists' other adventures beyond the map.
Out of Bounds offers a rare glimpse into the cracks of the apparent seamlessness of the digital world through an artist's eyes.
An edited version of The Grannies has previously been shown as a short film at 2021 IDFA film festival in Amsterdam, London Short Film Festival, and The Milan Machinima Festival. Its premiere at ACMI will be the international debut of its intended gallery installation format.
Learn more about the works in this exhibition
About the artists
Marie Foulston
Marie Foulston is a leading curator and creative director of exhibitions, installations and experiences that specialise in videogames, play and digital culture. Previously she was Curator of Videogames at the V&A where she lead the curation of the headline exhibition Videogames, was guest director of experimental games festival 'Now Play This' at Somerset House and co-founded the UK alternative videogame collective the Wild Rumpus. Across her career she has worked alongside a host of international organisations and leading cultural institutions including the Smithsonian, the Game Developers Conference, London Film Festival, Penguin Random House, the Design Museum, Channel 4, ACMI, the Art Gallery of Ontario and MoPOP.
Ian MacLarty
Ian MacLarty is a videogame developer living in Melbourne, Australia, with an interest in experimental designs. He has released over 40 small non-commercial works, but has also self-published several award-winning commercial games such as Boson X, Dissembler and Jumpgrid.
Ian has a background in computer science, and often uses self-made tools and generative techniques. Many of his games use his own open source framework Amulet, although some of his never projects, including Red Desert Render were made using Unity. He is currently working on Mars First Logistics, an open world physics simulation game where you create your very own mechanised martian rover.
The Grannies
The grannies are a group of four Melbourne-based game developers who played Red Dead Redemption 2 Online together, including adventures out of bounds. They include Goldie Bartlett (Wayward Strand), Andrew Brophy (Knuckle Sandwich), Ian MacLarty (Mars First Logistics, Red Desert Render), Kalonica Quigley (Untitled Goose Game, Mars First Logistics), and friends.
---
---
Our restaurant, bar and cafe in the heart of Fed Square features a seasonally driven menu developed by acclaimed Melbourne chef Karen Martini.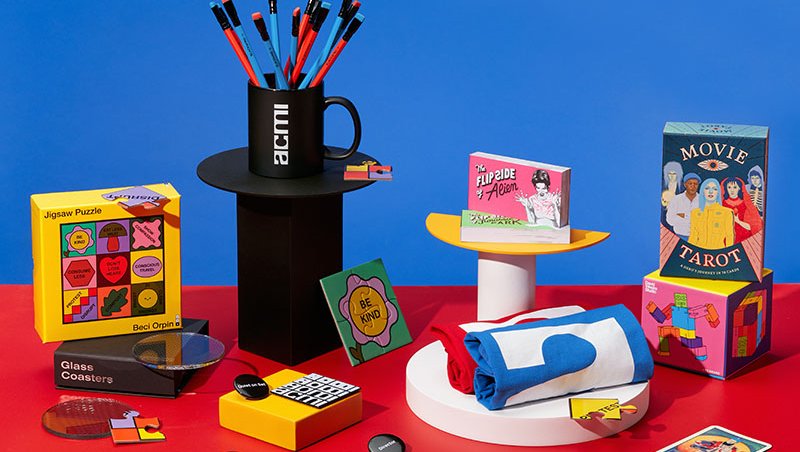 Melbourne's favourite shop dedicated to all things moving image. Every purchase supports your museum of screen culture.
COVIDSafe visitor guidelines, information on accessibility, amenities, transport, dining options and more.