ACMI presents
Shadow + filmmaker Q&A
Featuring key filmmakers in conversation with Carly Findlay OAM
Bruce Gladwin
|
Australia
|
2022
|
Unclassified (15+)
Join us in the cinema to watch Back to Back Theatre's award-winning film Shadow and meet the filmmakers.
At once funny, sad, and confronting, 'Shadow' is anchored by three incredible performances.
A trio of activists with intellectual disabilities hold a town hall meeting about the future impacts of artificial intelligence. Simon, a self-professed saviour for the community, quickly appoints himself the mayor, and Scott reluctantly steps into the role of facilitator, but soon becomes enamoured with his own power. Sarah, overlooked and underestimated by her counterparts, explodes, confronting the self-appointed leaders on their inadequacies. As the meeting unravels, they discover the greatest threat to their future is already in the room.
Curator's Note
Australia's internationally acclaimed Back to Back Theatre, a professional theatre company with an ensemble of actors with disabilities at its core, have adapted their own darkly humourous 2019 stage play The Shadow Whose Prey the Hunter Becomes.
Created over two and a half years through conversation and improvisation, the performers are also the co-authors, and the majority of people on screen and in the crew are people with disabilities. The narrative thematic and the film's philosophical approach to the process of creation are intrinsically linked - this is community filmmaking.
Shadow premiered at SXSW in early 2022, where it was awarded the SXSW Visions Audience Award.
Stick around after the screening to hear directly from cinematographer/editor Rhian Hinkley, co-author/cast member Sarah Mainwaring and crew member Liam White, in a conversation hosted by award winning writer, speaker and appearance activist Carly Findlay OAM.
Source:
Back to Back Pictures
Courtesy:
Back to Back Pictures
When
Rating
Unclassified (15+)
Viewers under the age of 15 must be accompanied by a parent or legal guardian.
COVIDSafe visitor guidelines, information on accessibility, amenities, transport, dining options and more.
Our restaurant, cafe and bar in the heart of Fed Square features a seasonally driven menu developed by acclaimed Melbourne chef Karen Martini.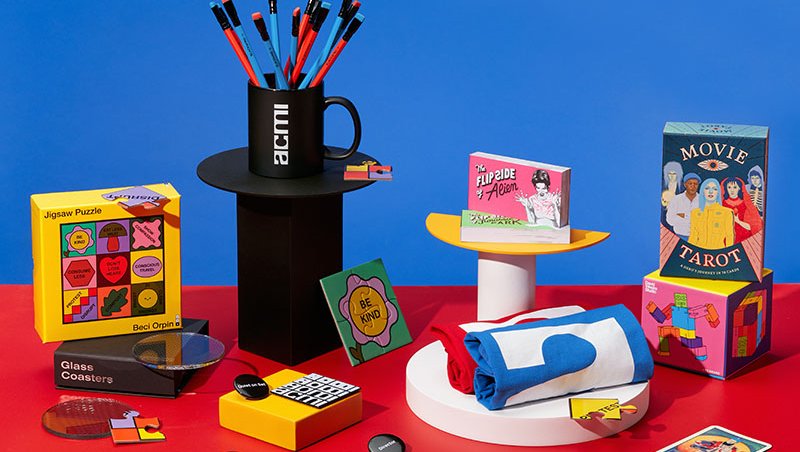 Melbourne's favourite shop dedicated to all things moving image. Every purchase supports your museum of screen culture.