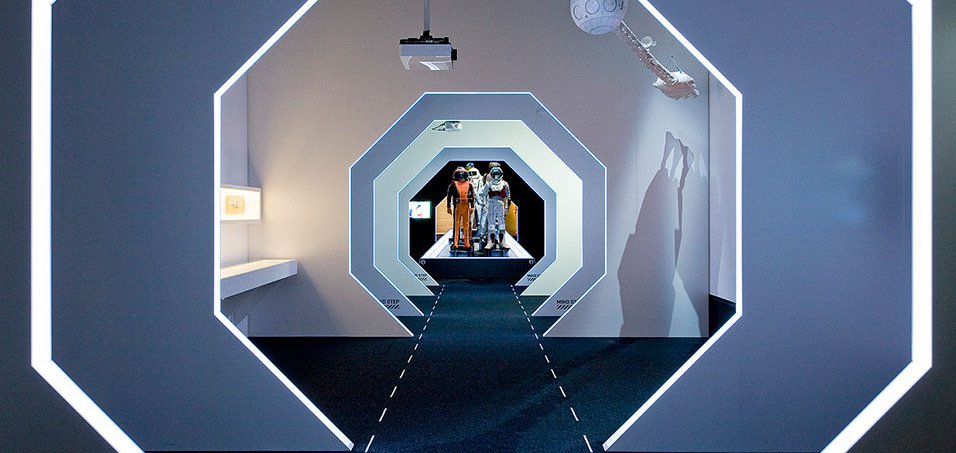 Journey through the fact and fiction of space exploration from Fritz Lang to the moon landing, to Star Trek  and Total Recall.
ACMI presents the world premiere of Star Voyager: Exploring Space on Screen,  a major exhibition charting the history and future of space exploration as experienced through the moving image.
From early films by Fritz Lang and Georges Méliès, through to footage of the 1969 moon landing and recent films such as the Alien  series, Moon and Sunshine,  the moving image has allowed us to experience what most of us can only dream of.
Combining scientific and documentary footage with feature films and video artwork, the Star Voyager  exhibition celebrates an enduring fascination with space travel through the imaginations of artists, scientists and astronauts. 
Enjoy a rare opportunity to see real NASA artefacts used in space plus film production materials, including costumes from Star Trek, Austin Powers  and Total Recall.  The exhibition also features an exciting new work, developed here in Melbourne, allowing visitors to explore the surface of Mars in 3D.