Join us for a weekly movie night from the comfort of your own home.
Each week the Melbourne Cinémathèque Committee and ACMI's Film Department presents a carefully curated program that showcases classic and contemporary films on specific directors, performers or a thematic.
Dig deeper with accompanying annotations, support material and related articles for the best experience a cinephile can have without actually stepping foot in a cinema (or out of the house for that matter).
We hope that our Virtual Cinémathèque entertains and informs you and helps you feel connected as we navigate these strange days.
When
See below for additional related events
Where
Australia's longest-running film society is back in ACMI Cinemas. See films in the medium they were created, the way they would have originally screened.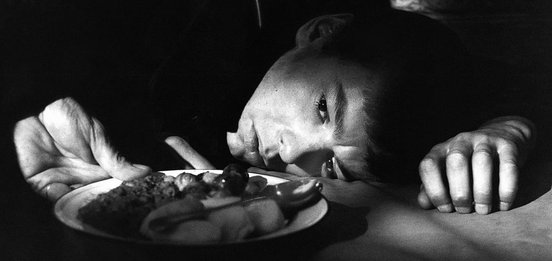 About Melbourne Cinémathèque
Melbourne Cinémathèque is the largest and longest-running film society in Australia. The organisation started out in 1948 as the Melbourne University Film Society (MUFS) and changed its name to Melbourne Cinémathèque in 1984.  It is self-administered, volunteer-run, not-for-profit and membership-driven.
Let's talk about the future of screen culture
ACMI is Australia's only national museum of film, TV, videogames, digital culture and art. Every donation, large or small, helps us preserve our collection and inspire the next generation of storytellers, coders, makers, watchers and players.