A dystopian story of survival under capitalism – in space.
You wake up on an unfamiliar, floating rock greeted by a scavenger. You're a sleeper: a robot that's managed to escape the corporation – Essen-Arp – that mined your human consciousness and put it into a body of synthesised flesh. But haunting your newly escaped hybrid-body is the planned obsolescence which was designed by Essen-Arp to keep you from escaping. Without a regular injection, your systems will fail, and eventually die. You'll have to find a way past this as you work to survive, all the while evading bounty hunters sent by the company to track down their stolen property: you. But each day brings new connections, new communities. This metropolis pulsates life as well as danger.
Citizen Sleeper is an RPG with table-top mechanics: in each 'cycle' on Erlin's Eye – the space-station you find yourself on – you have limited dice with which to make each move. Each dice has a randomly-selected roll. It's up to you to distribute them how you like: using a die with a 6 on a high-risk scenario (like surveilling spies which have infiltrated the Tambar Tearoom) and using a die with a 1 on a low-risk scenario (like finding mushroom spores to start your mushroom garden on the Greenway). But alongside these mechanics, players will discover a text overflowing with crystal-clear portrayals of Erlin's Eye's residents and an attention to the precarious yet mundane workings of this space-station. And of course, there are different endings: but some will lead to new beginnings.
Citizen Sleeper is available to play on PC, macOS, Nintendo Switch, Xbox One and Xbox Series X.
You know the feeling: the night is dark and the dim glow of your screen lights up your face as you peer into the world of Citizen Sleeper."
Your co-hosts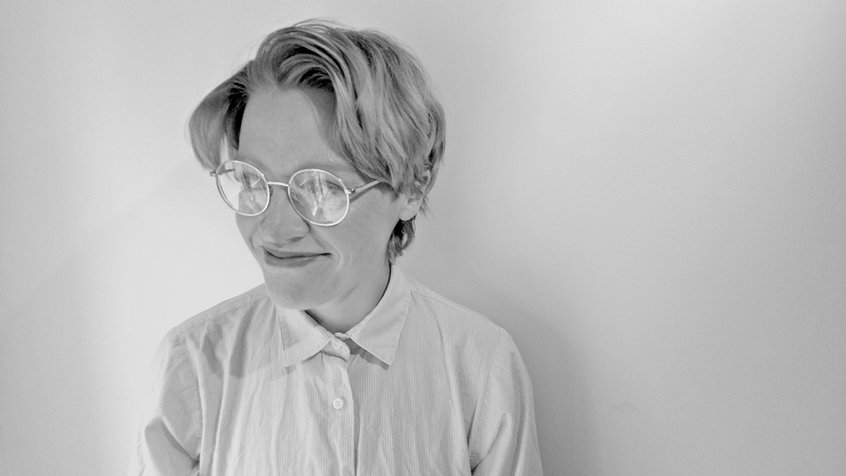 Jini Maxwell is a curator at ACMI, an award-winning videogame journalist, and co-host of ACMI's Women & Non-binary Gamers Club. They write about videogames and the people who make them.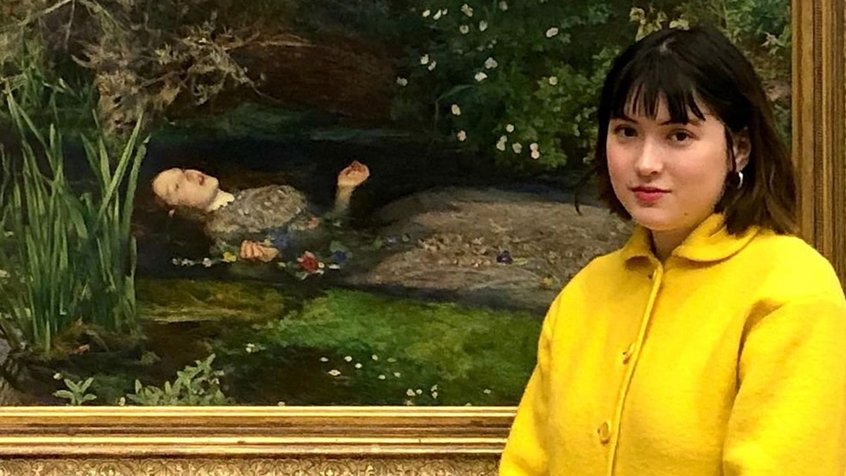 Claire Osborn-Li is a games writer who lives and works in Naarm/Melbourne. She studied Art History at the University of Melbourne and explores video games through an art theoretical lens. She has been published in Memo Review, and has presented at the AAANZ conference. Claire has written for ACMI on the Gallery 5 work, HYPER//ECHO, and is a contributor to GamesHub.
---
Join our monthly talk and play meetup to make new friends, share your love of new releases, geek out over old favourites and be part of a safe and inclusive community.
Community Code of Conduct
Everyone participating in an ACMI Women & Non-Binary Gamer Club event — including, but not limited to the meets, clubs and talks — is required to agree to the following code of conduct. This includes all attendees, speakers, performers, patrons, and volunteers.
ACMI Women & Non-Binary Gamer Club will enforce this code during its events and throughout the year. We expect cooperation from everyone to ensure a safe, diverse, and welcoming environment.
The condensed version
ACMI is dedicated to providing a harassment-free experience for everyone, regardless of gender, age, sexual orientation, disability, physical appearance, body size, race, or religion (or lack thereof). We do not tolerate harassment of participants in any form.
Sexist, racist, discriminatory, or harassing language and imagery is not appropriate in the ACMI Women & Non-Binary Gamer Club community, in person or online. Participants violating these rules may be sanctioned or expelled from the event and premises, as well as all future events without a refund at the discretion of ACMI.
The less condensed version
Harassment includes offensive verbal comments related to gender, age, sexual orientation, disability, physical appearance, body size, race, religion, sexual images in public spaces, deliberate intimidation, stalking, following, harassing photography or recording, sustained disruption of talks or other events, inappropriate physical contact, and unwelcome sexual attention.
Exception: discussion or images related to sex, pornography, discriminatory language, or similar is welcome if it meets all of the following criteria:
— It is necessary to the topic of discussion and no alternative exists
— It is presented in a respectful manner
— Attendees are respectfully given ample warning and opportunity to leave beforehand.
This exception specifically does not allow use of gratuitous sexual images as attention-getting devices or unnecessary examples.
Participants asked to stop any harassing behaviour are required to comply immediately.
If a participant engages in any of the aforementioned behaviour, ACMI may take any action they deem appropriate, from warning the offender to immediately expelling the offender with no refund.
Reporting and enforcement
If you are being harassed, notice that someone else is being harassed, or have any other concerns, please contact an ACMI Women & Non-Binary Gamer Club team member immediately. If you can't or don't wish to speak in person, or prefer to talk privately or electronically, contact us via gamerclub@acmi.net.au.  
All reports will be handled in the strictest confidence.
With thanks
This document was based on the work of XOXO Festival, JSConf, Geek Feminism, confcodeofconduct.com, and inspired by resources provided by Ashe Dryden.
Licensed under a Creative Commons Attribution 3.0 Unported License.