Take a break from more narrative-heavy games with the gentle simplicity of Dorfromantik.
Dorfromantik is the game you play when life overwhelms.
This strategy-puzzle game comes in hexagons: rivers run, houses sprawl, and forests flourish over them as you build idyllic village landscapes. Tile placement fulfils certain missions, like where a certain run of quarries or houses must interconnect. Win a satisfying point bonus by placing a tile which matches with each adjoining tile on its six edges.
It's not a game that hurries you. There's no timer, and the music won't rush you, either: it's peaceful, at ease, yet still throbbing with energy. But there's a limit on the amount of tiles you can place, and using them up will end your run. Only by completing quests can you earn more tiles, extending your life. Special quests will allow you to discover new settings, and as the run goes on, the seasons will change and new biomes are revealed.
If even that amounts to too much pressure, Dorfromantik offers different modes. Custom mode lets you make your own rules, but if you just want to enjoy growing the environment as you like, you can enter a flow state playing in Creative.
As explained by the developers, 'dorfromantik' in German evokes a feeling of nostalgia, of longing to be in the countryside. In this way, Dorfromantik will resonate with fans of Stardew Valley, or anyone who wants to escape the chaos of modern life, just for a moment.
Slump into the comfort of Dorfromantik, and like a warm bed on a cold day, you'll never want to leave.
Dorfromantik is available on PC.
Dorfromantik is sunshine on the screen… It is elegance manifested. Dorfromantik is a joy.
Your co-hosts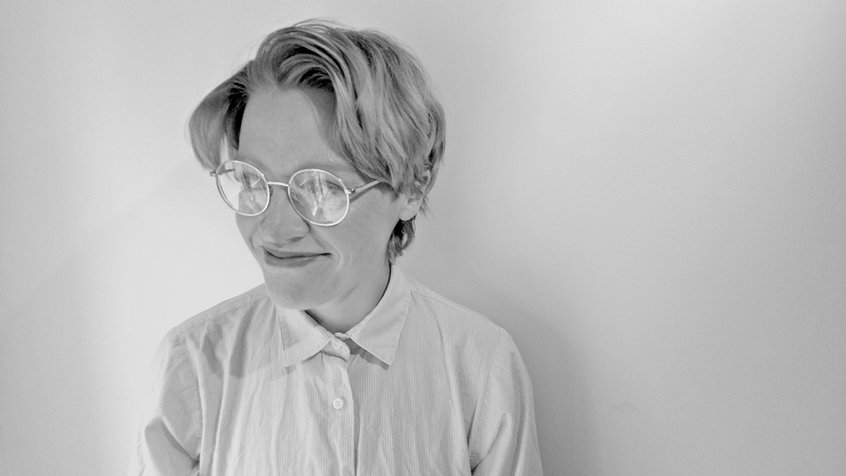 Jini Maxwell is a curator at ACMI, a writer, and co-host of ACMI's Women & Non-binary Gamers Club. Jini was named Best Gaming Journalist at the 2020 Samsung IT Journalism Awards, for their writing about videogames and the people who make them.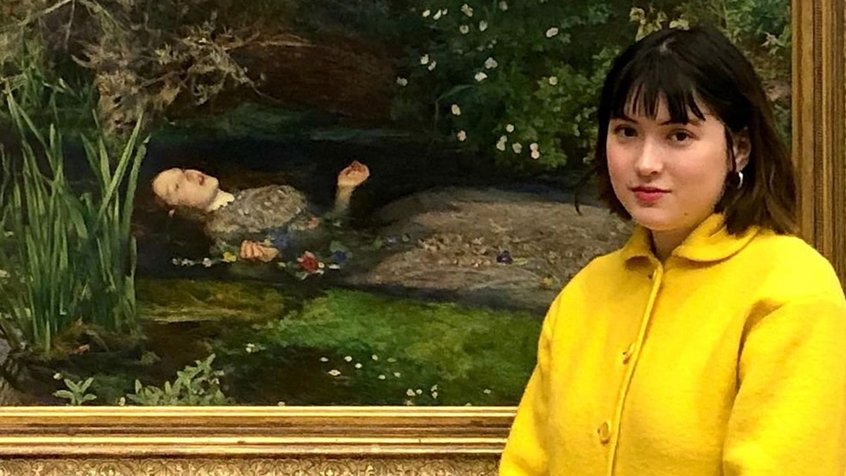 Claire Osborn-Li is a games writer who lives and works in Naarm/Melbourne. She studied Art History at the University of Melbourne and explores video games through an art theoretical lens. She has been published in Memo Review, and has presented at the AAANZ conference. Claire has written for ACMI on the Gallery 5 work, HYPER//ECHO, and is a contributor to GamesHub.
---
Join our monthly talk and play meetup to make new friends, share your love of new releases, geek out over old favourites and be part of a safe and inclusive community.
Community Code of Conduct
Everyone participating in an ACMI Women & Non-Binary Gamer Club event — including, but not limited to the meets, clubs and talks — is required to agree to the following code of conduct. This includes all attendees, speakers, performers, patrons, and volunteers.
ACMI Women & Non-Binary Gamer Club will enforce this code during its events and throughout the year. We expect cooperation from everyone to ensure a safe, diverse, and welcoming environment.
The condensed version
ACMI is dedicated to providing a harassment-free experience for everyone, regardless of gender, age, sexual orientation, disability, physical appearance, body size, race, or religion (or lack thereof). We do not tolerate harassment of participants in any form.
Sexist, racist, discriminatory, or harassing language and imagery is not appropriate in the ACMI Women & Non-Binary Gamer Club community, in person or online. Participants violating these rules may be sanctioned or expelled from the event and premises, as well as all future events without a refund at the discretion of ACMI.
The less condensed version
Harassment includes offensive verbal comments related to gender, age, sexual orientation, disability, physical appearance, body size, race, religion, sexual images in public spaces, deliberate intimidation, stalking, following, harassing photography or recording, sustained disruption of talks or other events, inappropriate physical contact, and unwelcome sexual attention.
Exception: discussion or images related to sex, pornography, discriminatory language, or similar is welcome if it meets all of the following criteria:
— It is necessary to the topic of discussion and no alternative exists
— It is presented in a respectful manner
— Attendees are respectfully given ample warning and opportunity to leave beforehand.
This exception specifically does not allow use of gratuitous sexual images as attention-getting devices or unnecessary examples.
Participants asked to stop any harassing behaviour are required to comply immediately.
If a participant engages in any of the aforementioned behaviour, ACMI may take any action they deem appropriate, from warning the offender to immediately expelling the offender with no refund.
Reporting and enforcement
If you are being harassed, notice that someone else is being harassed, or have any other concerns, please contact an ACMI Women & Non-Binary Gamer Club team member immediately. If you can't or don't wish to speak in person, or prefer to talk privately or electronically, contact us via gamerclub@acmi.net.au.  
All reports will be handled in the strictest confidence.
With thanks
This document was based on the work of XOXO Festival, JSConf, Geek Feminism, confcodeofconduct.com, and inspired by resources provided by Ashe Dryden.
Licensed under a Creative Commons Attribution 3.0 Unported License.