When
See below for additional related events
Ivan Sen revitalises the concept of the Aussie Western with the second in his series of neo-noir stories that follow Aaron Pedersen as Indigenous detective Jay Swan.
If Mystery Road (2013) announced the potential of a cinematic brand, it's the sequel Goldstone (2016) that cemented it with the concept progressing from intriguing dusty crime to True Detective (2014–19) prestige heir apparent. Writer/director Ivan Sen perfects the formula he concocted in the first film with its sequel three years later, Aaron Pedersen's weathered and world-weary detective Jay Swan returning for a second outing. Reeling from the death of his daughter, Swan quite literally stumbles into town investigating the disappearance of a missing girl and stirs up all kinds of trouble much to the chagrin of local cop Josh (Alex Russell). Jacki Weaver and David Wenham make for a delightful duo of slimy villains, which is often when the veteran character actors are at their most fun getting to ham it up alongside the super seriousness of the broader story.
Clearly a student of the genre, Sen brings an Indigenous lens to what has historically been an overtly white and racist genre. He takes the Western trope of the mysterious outsider arriving in town and flips it, with the true outsider being the town itself and Swan being the one who belonged all along. With thrilling action set pieces grounded by standout supporting performances from legendary figures like David Gulpilil and Tommy Lewis in one of his last roles before his passing, Goldstone remains the peak of what has become one of Australia's most original and exciting international exports.
– Maria Lewis, Assistant Curator
Source:
Transmission Films
Courtesy:
Transmission Films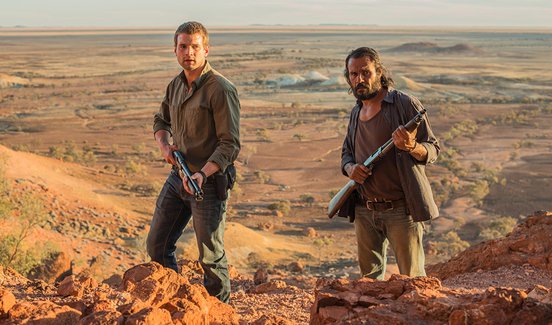 Read our COVID-safe visitor guidelines, information on accessibility, amenities, transport, dining options and more.
As well as great coffee and snacks, our new restaurant features a seasonally driven menu developed by acclaimed Melbourne chef, Karen Martini.