"No matter, I am finally here. I will do what I came here to do."
Complete tasks as an astronaut, converse with ground control and lose your sense of self as you travel further in space than any who have come before you in this puzzle-centered horror game.
Explore study options through RMIT's Bachelor of Design (Games) and turn your passion into a career.
Bringing together game developers, filmmakers, moving image artists, tech wizards and individual creators who want your feedback on their projects. From augmented and virtual reality to videogames and video art, each month there is something exciting for you to test out and discover at ACMI.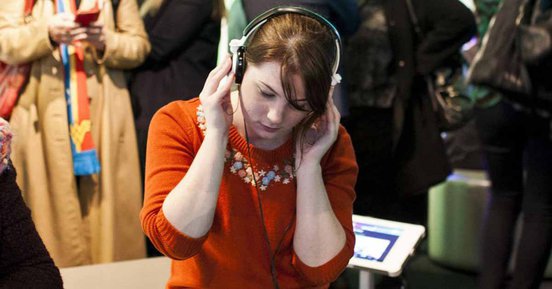 Read our COVIDSafe visitor guidelines, information on accessibility, amenities, transport, dining options and more.
Looking for dining options?
As well as great coffee and snacks, our new restaurant features a seasonally driven menu developed by acclaimed Melbourne chef, Karen Martini.