Playtest a first person sci-fi shooter made by students from RMIT University
You awaken on the medical bed with a mysterious gauntlet attached to your arm. The gauntlet's fire system has been damaged for unknown reasons. The reason why this abandoned space station exists is unknown to you, and all you can do for now is explore your environment and find out what's going on.
This demo version of Redacted has high quality visuals and contains a few interactions.
Creators
Noah Zhang: 3D artist, textures, asset placement, level design, programming documentation, animation
Nathan O'Donogue: Programmer
Craig Anderson: 3D artist, textures, asset placement, documentation
Explore study options through RMIT's Bachelor of Design (Games) and turn your passion into a career.
Bringing together game developers, filmmakers, moving image artists, tech wizards and individual creators who want your feedback on their projects. From augmented and virtual reality to videogames and video art, each month there is something exciting for you to test out and discover at ACMI.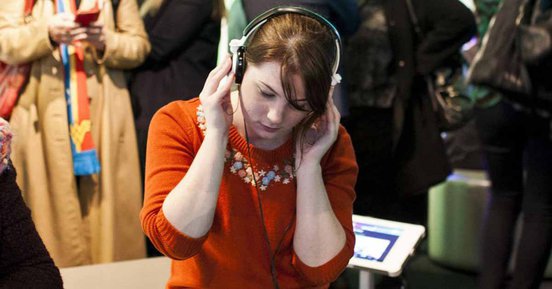 Read our COVIDSafe visitor guidelines, information on accessibility, amenities, transport, dining options and more.
Looking for dining options?
As well as great coffee and snacks, our new restaurant features a seasonally driven menu developed by acclaimed Melbourne chef, Karen Martini.