A free showcase of screen works in progress.
Watch, playtest and meet the makers behind exciting and evolving projects across film, TV, videogames and art. During the evening, guests will be invited to provide real time feedback to practitioners to help develop their projects for public audiences. This event is designed for people working in the screen industry or looking to connect with people across these industries.
ACMI is a wheelchair accessible space and there are accessible amenities at our venue. Learn more
May 2023 showcase to be announced
May showcase
Cement
by Eva Otsing
Cement is an experimental screen work that explores the intersection between the organic and the artificial. This collaborative project between the visual artist Eva Otsing and dancer Marni Green (previously Stephanie Lake Company and Chunky Move) is inspired by Eva's post-Soviet upbringing in a brutalist neighbourhood in Estonia and the music of Greek electronic artist Lena Platonos.
Cement seeks to reveal the humanity that lies underneath the concrete of urban environments, and challenge the audience to re-evaluate their relationship with their surroundings and find a deeper connection to the natural world.
The project is currently in editing stage, with colour grade, graphics and sound design (by Thom Pringle) in development.
Beekeeper Simulator
by Tara Brown
Beekeeper Simulator is a relaxing and cosy game where you become a beekeeper who tends to your garden, cares for your bees, decorates and sells honey produce.
Beekeeper Simulator is close to completion. The demo is on itch.io and the team are working on a handful of mechanics before full release.
Enter the Chronosphere
by Effort Star Games
A psychedelic science fantasy rogue-like that blurs the line between real-time action and turn-based tactics. Follow a crew of misfits as they fight through and disable uncharted 'chronospheres': Colossal structures that consume time and distort reality. Play at your own pace, alternating between bold action and careful planning. Craft wild combinations of weapons, items, and character abilities. Unlock biomes, bosses, and game modes; each with their own mechanics and challenges.
Pre-alpha.
Round and round the merry Go, go, go, go ADHD!
By Mayah Eden Lasky.
It is a 4 channel immersive video and sound experience emulating the experience of ADHD, through documentary practice and composition.
Ready for Release.
Life at 12:47PM
by Duncan Corrigan
A short game where you wander around freely, listen in on your community and grow inspired (literally).
Proof of concept.
Practitioners are invited to submit their projects at early stages of development and if selected, bring them along to be played or screened in the Swinburne Studio at ACMI, Fed Square.
Up to four works-in-progress will be shown per night. Basic equipment will be provided to practitioners, depending on project requirements.
Available dates in 2023
– Wed 5 July, 5.15–7pm
– Wed 30 Aug, 5.15–7pm
– Wed 22 Nov, 5.15–7pm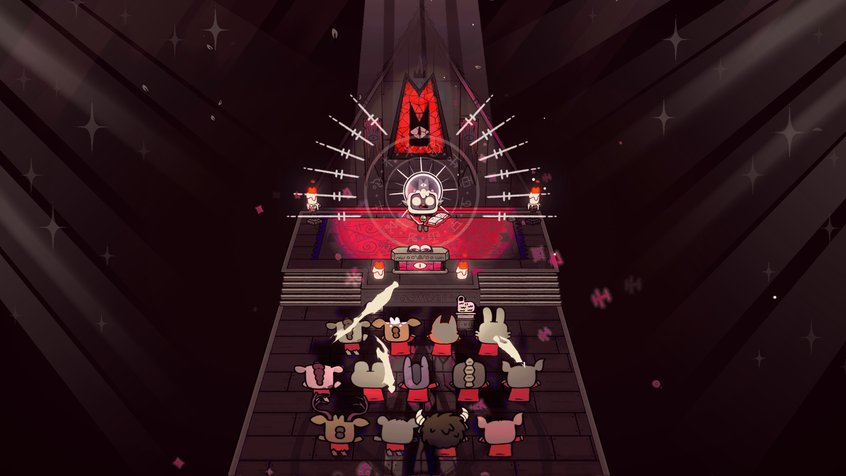 A list of projects presented by local creators as part of this event since July 2022.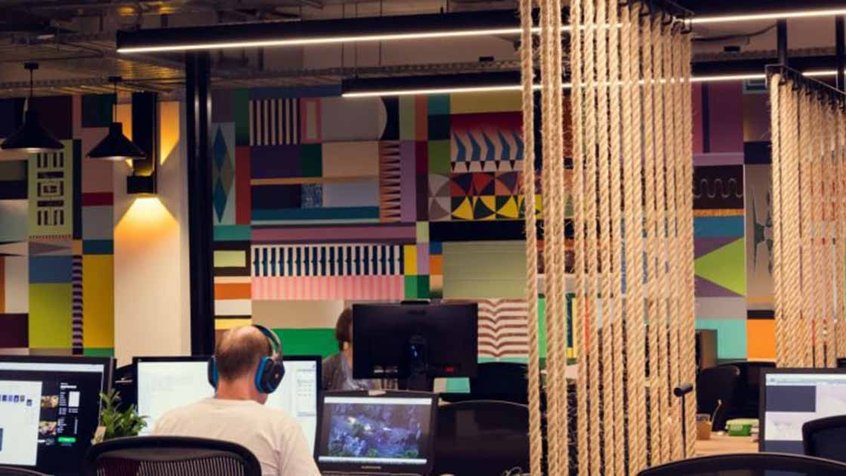 Join over 60 creative practitioners, startups and businesses working with creative technology across film, TV, videogames and art. 
Meet the ACMI X residents at the cutting edge of Australia's screen culture in this eight-episode podcast series exploring Film, TV, videogames and creative technologies like AR and VR through the lens of their makers.