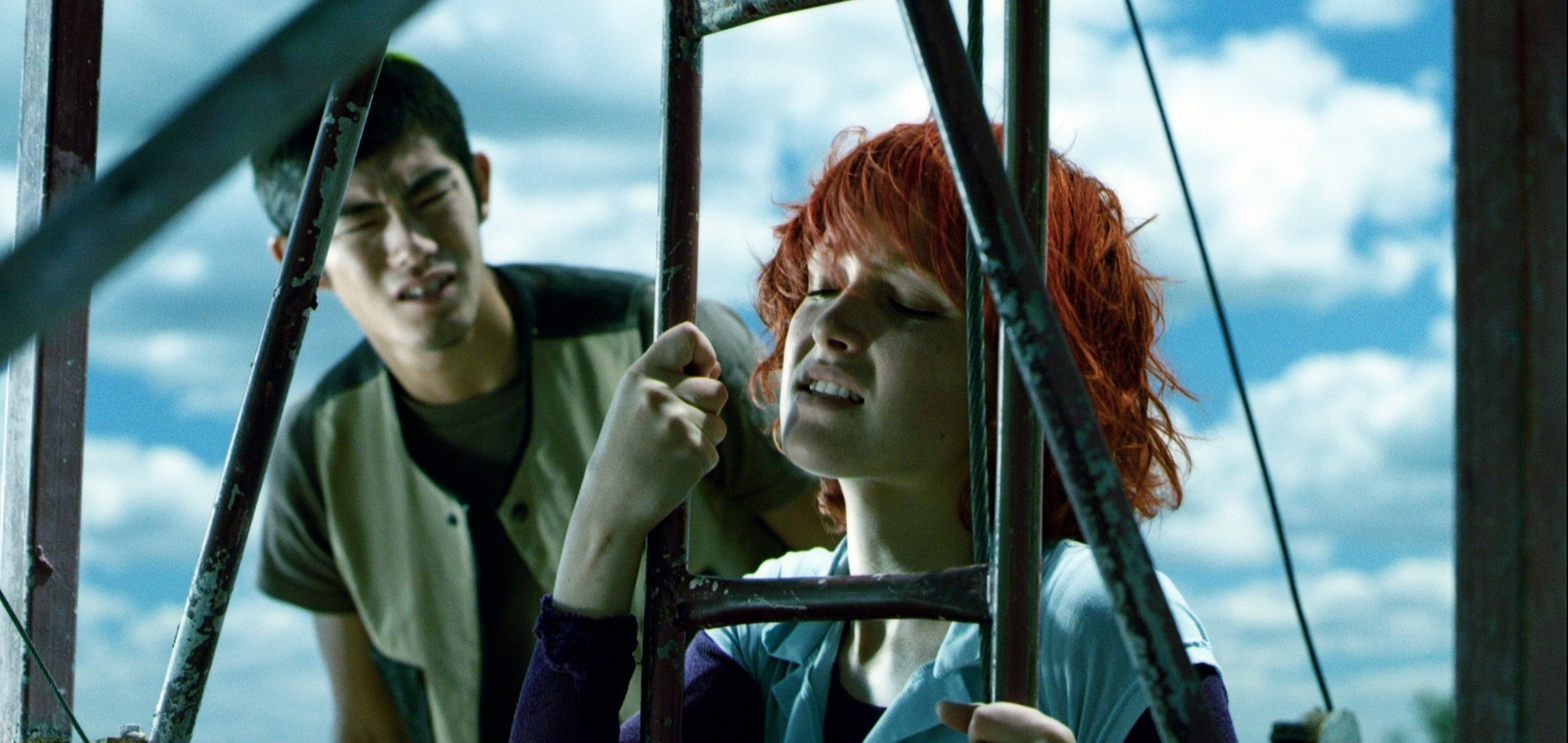 ACMI and the Melbourne Women in Film Festival present
The Goddess of 1967 + Q&A
Featuring an in-conversation with Clara Law, Eddie L.C. Fong and Olivia Khoo
Clara Law
|
Australia
|
2000
|
MA15+
When
See below for additional related events
Rose Byrne shines in her first leading role in Clara Law's mysterious road movie about a blind girl, a Japanese man and a 1967 Citroën DS.
Outstandingly original in both conception and realization… the direction and acting are excellent, and Byrne's mesmerizing performance as B.G brilliantly inflected and unpredictable.
J.M., an avid Japanese car collector (played by Rikiya Kurokawa), travels to rural Australia in response to an advertisement for his dream vehicle – a Citroën DS, nicknamed "The Goddess". J.M. gets more than he bargained for when a blind girl, B.G. (Rose Byrne), answers the door and hitches a ride with him to the outback opal mining town where she grew up.
Travelling together in the liminal space of the Citroën, the two outsiders experience flashbacks, and begin to confront past traumas.
Curators note
Lauded by critic Adrian Martin as a rare entry into the canon of Australian art cinema, and "undoubtedly one of the most exciting and groundbreaking Australian movies of recent years", The Goddess of 1967 has drawn comparisons with the works of Lynne Ramsay and Stanley Kubrick.
Clara Law, once again teaming up with co-writer Eddie L.C. Fong and cinematographer Dion Beebe, cast Rose Byrne in her first starring role, for which she won Best Actress at the Venice Film Festival in 2000.
Stick around after the screening to hear director Clara Law and co-writer Eddie L.C. Fong in conversation with film academic Olivia Khoo. Presented with the Melbourne Women in Film Festival.
Language:
English and Japanese with English subtitles
In conversation after the film
Clara Law
Macau-born and Hong Kong-raised, Clara Law is renowned for internationally acclaimed features Autumn Moon and Temptation of A Monk and award-winning features Floating Life, The Goddess Of 1967, Letters to Ali, Red Earth, and Drifting Petals. Through the years her films have been nominated in the Golden Horse FF, HK Film Awards, AACTA Awards and been selected in film festivals including New York, Venice, Toronto, Sundance, Locarno, and Rotterdam.
Eddie L.C. Fong
Scriptwriter and producer Eddie L.C. Fong has directed a number of award winning films including An Amorous Woman Of The Tang Dynasty, Cherry Blossoms, Kawashima Yoshiko and The Private Eye Blue. He began working with Clara Law in 1987 as writer and producer. The couple married in 1992 and together they have worked on twelve features to date.
Olivia Khoo
Olivia Khoo is Associate Professor in Film and Screen Studies from Monash University and the author of "Asian Cinema: A Regional View" (2021). Olivia is the author of Asian Cinema: A Regional View (2021), The Chinese Exotic: Modern Diasporic Femininity (2007), and co-author (with Belinda Smaill and Audrey Yue) of Transnational Australian Cinema: Ethics in the Asian Diasporas (2013).
Neither silent or moving
Neither perceivable or imperceptible,
Neither nothing or everything
A state of mystery, paradox, ambiguity
That was what I tried to capture in this film.
Multipasses
See more films in this season for less
COVIDSafe visitor guidelines, information on accessibility, amenities, transport, dining options and more.
Our restaurant, bar and cafe in the heart of Fed Square features a seasonally driven menu developed by acclaimed Melbourne chef Karen Martini.
Experience ACMI in the very best way. Get a range of discounts and invitations to exclusive previews.