ACMI presents
They Say The Moon Is Fuller Here + Q&A
Australian premiere. Screens with short film Red Earth (2010)
Clara Law
|
United Kingdom
|
1985
|
CTC
Two lovers grapple with cultural differences in Clara Law's award-winning graduate film.
Hong Kong fine arts student Lau Ling (played by Clara Law) is living in London and choreographing a ballet based on a Chinese legend. She is pulled into a relationship with Han Wah, an engineering student and fellow dancer from China, who is traumatised from the Cultural Revolution.
Caught in the cultural gap between East and West, the two fall in love, however their murky path forward mirrors the uncertain futures of their respective home countries.
Curator's Note
After graduating from The University of Hong Kong with a degree in English Literature, Clara Law worked at Radio Television Hong Kong, creating documentaries and dramas. In 1982, she began her film studies at the National Film and Television School in England, which would culminate in her thesis film They Say the Moon is Fuller Here. Not content to make a short film as required by most graduates, Law fought hard to convince the school to allow her to develop a a full-length feature. It won the Silver Plaque Award at the 1985 Chicago Film Festival and is considered one of Law's most personal films.
Digitally restored from the 16mm negative and fresh off its recent screenings at Golden Horse Awards in Taipei and M+ in Hong Kong, They Say The Moon Is Fuller Here established Law as a filmmaker to watch and bears many of the thematic hallmarks that would come to define her later works.
Stick around after the screening for a Q&A with Director Clara Law and Writer Eddie L.C. Fong.
Language:
English and Cantonese with English subtitles
Red Earth (2010)
In a hotel room, a man is waiting for a mysterious woman, with whom he would watch the sunset. However, the woman never shows up, and the sun never goes down, scorching the earth day after day.
When
See below for additional related events
I thought I would be fully at home in England when I went there to study. But instead I felt a deep sense of loss, of yearning, of nostalgia. It was the early eighties, when Hong Kong's future was yet to be decided, changes imminent yet unnameable...
Multipasses
See more films in this season for less
COVIDSafe visitor guidelines, information on accessibility, amenities, transport, dining options and more.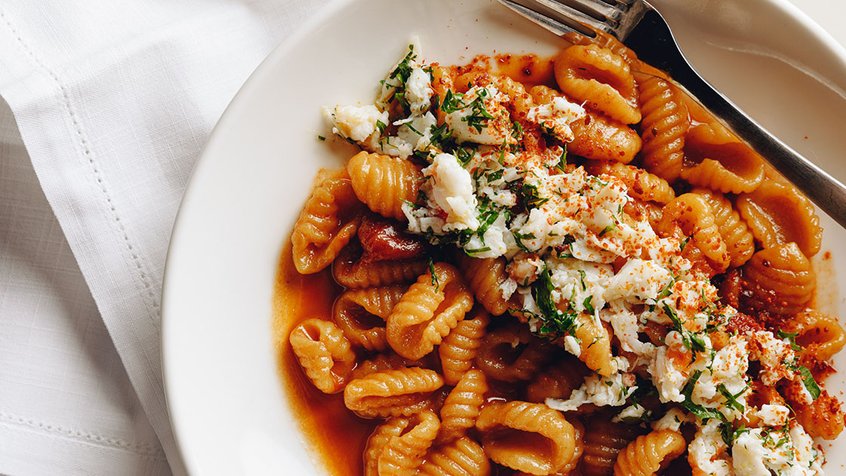 Our restaurant, bar and cafe in the heart of Fed Square features a seasonally driven menu developed by acclaimed Melbourne chef Karen Martini.
Experience ACMI in the very best way. Get a range of discounts and invitations to exclusive previews.