When
Sat 12 – Sun 13 Nov 2022
1–5pm
Explore the art of collage and learn the practices of cutting and composition with award-winning artist Deborah Kelly.
In this two-day workshop, learn to play purposefully with pictures and develop a range of technical skills to create original works that make the old new again.
Delivered in a salon setting with technical demonstrations, discussion and storytelling, join Deborah Kelly to reimagine and deconstruct the past in playful and poignant ways. This workshop will help you turn male-dominated art history on its head with bold and beautiful revisions, resistances and reinterpretations
Important information
Participants must arrive on time but are welcome to leave as they choose.
Materials provided
Paper, glue, mats, brushes and knives; some vintage imagery from Kelly's personal archive.
Materials to bring
You are welcome to bring vintage reference books/art books/journals with images to cut up, especially those with matte paper are perfect. Damaged is fine. Black and white is fine. Thin shiny paper is hard to use, so please choose carefully.
About Deborah Kelly
Since 2011 Deborah Kelly has been investigating the expansion of the humble, lo-fi art of collage from private into public, from solo to social, from object to process, through open workshops around Australia, in Leipzig, London, Istanbul, Zagreb, Aarhus, Berlin and Bandung. Her recent collage animation, The Gods of Tiny Things, partly produced through workshops, premiered at Pool Festival in Berlin and in December 2019 won Mexico City's Dulac Avant Garde Award.
Image courtesy of Daniel Shipp.
Deborah Kelly discusses the delight of eviscerating encyclopedias for her work The Gods of Tiny Things.
While concerned with serious issues (the crush of patriarchy, the crisis of capitalism, climate change), 'The Gods of Tiny Things' is also filled with moments of absurdity and riotous energy.
Our restaurant, bar and cafe in the heart of Fed Square features a seasonally driven menu developed by acclaimed Melbourne chef Karen Martini.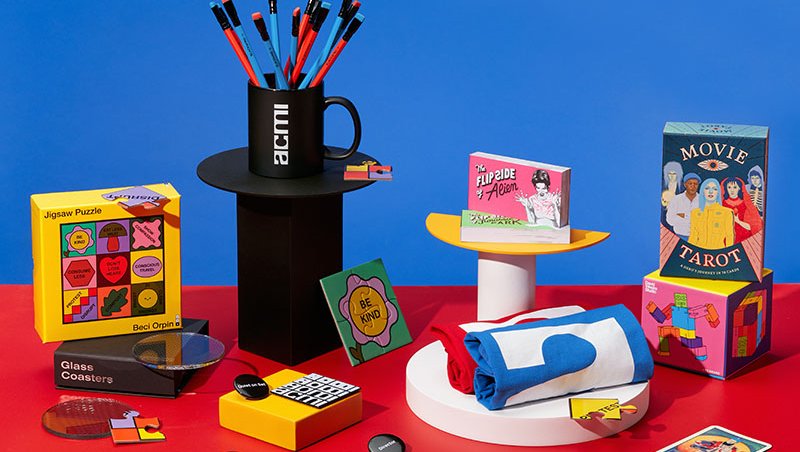 Melbourne's favourite shop dedicated to all things moving image. Every purchase supports your museum of screen culture.
COVIDSafe visitor guidelines, information on accessibility, amenities, transport, dining options and more.