ACMI & the Australian International Documentary Conference (AIDC) present
Agents of Change: Short films
Presented by New York Times Op-Docs
A selection of award-winning short documentaries by independent filmmakers, curated by New York Times Op Docs for ACMI and AIDC.
Op-Docs is The New York Times' award-winning series of short documentaries by independent filmmakers. It's curated from works by both renowned and emerging filmmakers from all over the world, with a collection of more than 370 short films that have sparked global conversations, influenced policies, and garnered an array of industry distinctions.
In collaboration with ACMI and AIDC, New York Times Op-Docs editorial staff have curated a striking collection of award-winning films that respond to the theme 'Agents of Change', including an Oscar-winning short about a trailblazing female basketballer, and an animated trip back to middle school.
---
Short films
A Ship From Guantánamo
Moath al-Alwi has never been charged with a crime, but has spent over 19 years at the U.S. military detention camp in Cuba, making art to survive.
Dara Kell and Veena Rao | 2021 | U.S.A. | 6 min | digital | colour
Hysterical Girl
Sigmund Freud's sole case study of a female patient is re-examined from a modern feminist perspective.
Kate Novack | 2020 | U.S.A. | 13 min | digital | colour
Perfecting the Art of Longing
A rabbi in a long-term-care facility reflects on what it means to be alive in a state of profound isolation.
Kitra Cahana | 2021 | Canada | 11 min | digital | colour
H.A.G.S. (Have A Good Summer)
Sean Wang didn't know how he felt about adulthood, so he called his middle school friends.
Sean Wang | 2021 | U.S.A. | 9 min | digital | colour
The Queen of Basketball
Lusia Harris led her team to three national championships, scored the first basket in women's Olympic history and was officially drafted by the New Orleans Jazz in 1977.
Ben Proudfoot | 2021 | U.S.A. | 22 min | digital | colour
Australia's premier event for documentary and factual storytelling across all forms returns to ACMI in 2023.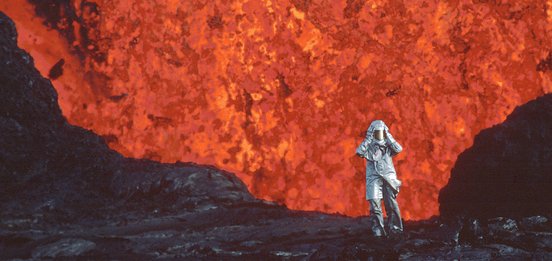 COVIDSafe visitor guidelines, information on accessibility, amenities, transport, dining options and more.
Our restaurant, bar and cafe in the heart of Fed Square features a seasonally driven menu developed by acclaimed Melbourne chef Karen Martini.
Melbourne's favourite shop dedicated to all things moving image. Every purchase supports your museum of screen culture.