ACMI & the Australian International Documentary Conference (AIDC) present
All The Beauty and The Bloodshed
Victorian premiere
Laura Poitras
|
United States of America
|
2022
|
R18+
Follow the epic story of Nan Goldin, told through her groundbreaking photography and footage, as she fights to hold the Sackler family accountable for the opioid crisis.
A devastating work of shocking intelligence and still greater emotional power.
All the Beauty and the Bloodshed is an epic, emotional and interconnected story about internationally renowned artist and activist Nan Goldin told through her slideshows, intimate interviews, ground-breaking photography, and rare footage of her personal fight to hold the Sackler family accountable for the opioid crisis.
The film interweaves Goldin's past and present, the deeply personal and urgently political, from P.A.I.N.'s (Prescription Addiction Intervention Now) actions at renowned art institutions to Goldin's photography of her friends and peers through her epic The Ballad of Sexual Dependency and her legendary 1989, NEA-censored AIDS exhibition, Witness: Against Our Vanishing.
Curator's note
Making a powerful documentary about a renegade like Nan Goldin seems a natural fit for Academy Award-winning director Laura Poitras (Citizenfour, Risk), whose filmography tends to follow individuals leading an effort to fight for justice or accountability.
Poitras and Goldin began their collaboration in 2019, with Poitras initially struck by the modern-day horror story of billionaires knowingly creating an epidemic, however the fundamental theme of the film soon emerged:
The core of the film is Nan's art, photography, and the legacies of her friends and sister Barbara. A legacy of people escaping America.
All The Beauty and The Bloodshed premiered in competition at the Venice Film Festival in 2022, where it picked up the Golden Lion. It has since gone on to sweep the festival and awards circuit, and is nominated for Best Documentary at the 2023 Academy Awards.
Source:
Madman Entertainment
Courtesy:
Madman Entertainment
When
See below for additional related events
Rating
R18+
High impact sexualised imagery
Australia's premier event for documentary and factual storytelling across all forms returns to ACMI in 2023.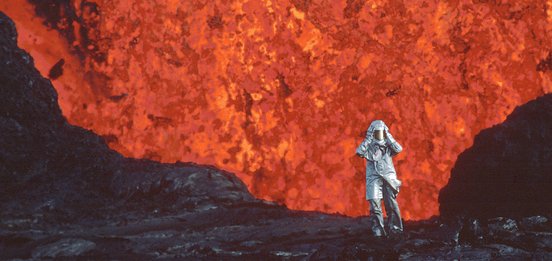 COVIDSafe visitor guidelines, information on accessibility, amenities, transport, dining options and more.
Our restaurant, bar and cafe in the heart of Fed Square features a seasonally driven menu developed by acclaimed Melbourne chef Karen Martini.
Melbourne's favourite shop dedicated to all things moving image. Every purchase supports your museum of screen culture.