ACMI & the Australian International Documentary Conference (AIDC) present
Into The Deep + Q&A
Featuring a conversation with director Emma Sullivan and Karl Quinn
Emma Sullivan
|
Denmark
|
2020
|
M
A would-be portrait of a Danish inventor takes a startling turn into sinister territory.
Restrained, humanist and chilling...both a portrait of evil and a story of the workers left ashore floundering to understand how they devoted their lives to a fiend.
In 2016, Australian filmmaker Emma Sullivan began documenting the life and work of Danish inventor Peter Madsen. Madsen was famous for building a home-made, crowd-funded submarine and had attracted a band of talented students to his workshop in Copenhagen, who were captivated by his energy, charisma and ambitions.
A year into filming, Madsen took Swedish journalist, Kim Wall, on a trip in his submarine, and returned to shore alone, triggering a murder investigation and a global media frenzy. As horrifying details emerge, Sullivan tracks the impact of the crime on Madsen's supporters as they slowly grasp the true nature of the man they called a friend and mentor.
Curator's Note
Into The Deep shows remarkable restraint in its handling of the 'submarine murder' case that captivated the world. The real story here is not the crime, but the heartbreaking fallout for the people who flocked to the charismatic leadership of Madsen, as the documentary cuts back and forward in time to emphasise the enormity of this betrayal.
Into The Deep premiered at the Sundance Film Festival as a work-in-progress in January 2020, in the World Cinema – Documentary section. Further planned festival screenings were paused as the filmmakers digitally disguised participant "Sara" using cutting edge technology, also employed notably in David France's 2020 documentary Welcome to Chechnya to protect vulnerable subjects.
Footage from the film rushes was used as key evidence in Madsen's murder trial and conviction and must be seen to be believed.
Stick around after the screening for a conversation with director Emma Sullivan and film critic and writer Karl Quinn.
Language:
In Danish and English with English subtitles
Australia's premier event for documentary and factual storytelling across all forms returns to ACMI in 2023.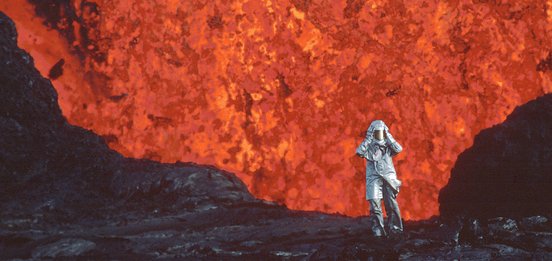 COVIDSafe visitor guidelines, information on accessibility, amenities, transport, dining options and more.
Our restaurant, bar and cafe in the heart of Fed Square features a seasonally driven menu developed by acclaimed Melbourne chef Karen Martini.
Melbourne's favourite shop dedicated to all things moving image. Every purchase supports your museum of screen culture.