ACMI & the Australian International Documentary Conference (AIDC) present
Mister Organ + Q&A
Featuring a virtual conversation with director David Farrier
David Farrier
|
New Zealand
|
2022
|
MA15+
A journalist unwittingly stumbles into a thrillingly tense game of cat and mouse with a mysterious man causing havoc in his neighbourhood.
A comedic horror of a documentary... a simple piece of investigative journalism descending into madness, and a spotlight on the human spirit's capacity for darkness.
Stick around after the screening for a virtual Q&A with director David Farrier and award-winning journalist Pat Abboud.
When journalist and filmmaker David Farrier (Tickled, Dark Tourist) discovered that someone had been scamming Auckland drivers by wheel clamping cars at a local antique store, he couldn't imagine who was about to enter his life.
That clamper was Michael Organ and little did Farrier know that delving deeper into who Organ really is would be a thrilling and tension filled three year-long investigation, unearthing a trail of multiple court cases, inflated claims of royal bloodlines, ruined lives and at least one stolen boat.
Curator's note
Fans of Farrier's previous work will know that the director has a knack for following shady individuals down sinister rabbit holes, and the events of Mister Organ are no exception. The less revealed in advance about the protagonist of this documentary, the better. The many twists and turns will keep you on the edge of your seat until the long after the credits begin rolling.
Source:
Madman Entertainment
Courtesy:
Madman Entertainment
When
See below for additional related events
Rating
MA15+
Strong coarse language
Multipasses – see more films in this program for less
Australia's premier event for documentary and factual storytelling across all forms returns to ACMI in 2023.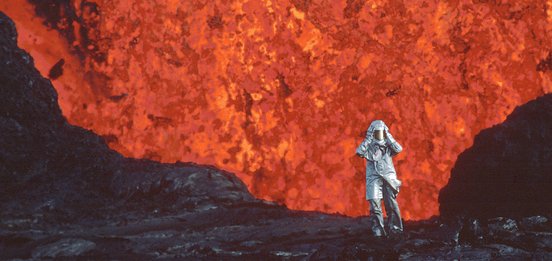 COVIDSafe visitor guidelines, information on accessibility, amenities, transport, dining options and more.
Our restaurant, bar and cafe in the heart of Fed Square features a seasonally driven menu developed by acclaimed Melbourne chef Karen Martini.
Melbourne's favourite shop dedicated to all things moving image. Every purchase supports your museum of screen culture.