ACMI & the Australian International Documentary Conference (AIDC) present
You Can Go Now!
Larissa Behrendt
|
Australia
|
2023
|
M
50 years of First Nations activism in Australia is seen through the lens of contemporary artist and provocateur Richard Bell.
Searing, essential... a film that's full of immense hope, levity, and playfulness.
You Can Go Now reveals the 'two Richard Bells' – 'Richie' the provocateur and enfante terrible of the art world who challenges its whiteness, and the Richard who spent his childhood living in a tin shed, learnt his politics on the streets of Redfern and is known in his own community as an activist.
Bell's polemics and creative outputs provide a lens through which to consider the last 50 years of First Nations activism in Australia and its links to global protest movements.
Curator's note
Larissa Behrendt (After the Apology, Araatika: Rise Up!) has found a wonderful subject in Richard Bell and paints a compelling portrait of an activist masquerading as an artist. Behrendt talks to a veritable who's who of both the art world and the rights movement to celebrate Bell's dedication to telling the story of First People's protest in Australia.
The documentary weaves archival footage of key moments in the fight for Aboriginal rights in Australia, including the establishment of the Tent Embassy in 1972, with contemporary footage such as Bell crashing the 2019 Venice Biennale in protest of the Australian government.
You Can Go Now premiered at the Adelaide Film Festival in 2022.
Source:
Madman Entertainment
Courtesy:
Madman Entertainment
When
See below for additional related events
Rating
M
Coarse language and crude sexual humour
Australia's premier event for documentary and factual storytelling across all forms returns to ACMI in 2023.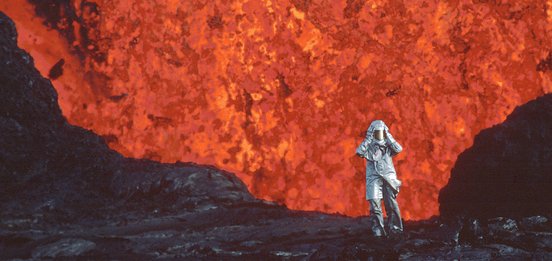 COVIDSafe visitor guidelines, information on accessibility, amenities, transport, dining options and more.
Our restaurant, bar and cafe in the heart of Fed Square features a seasonally driven menu developed by acclaimed Melbourne chef Karen Martini.
Melbourne's favourite shop dedicated to all things moving image. Every purchase supports your museum of screen culture.