ACMI presents
Otto; or, Up with Dead People
Presented in association with the Melbourne Queer Film Festival
Bruce LaBruce
|
Germany, Canada
|
2008
|
R18+
Before Bruce LaBruce shocked Australian censors with L.A. Zombie, he introduced us to a queer zombie named Otto.
Otto deliriously intermingles sex and entrails but is also imaginative and witty.
After climbing out of his grave, a disorientated, hoodie-clad zombie named Otto has no memory of where he came from and no idea where to go. After hitching a ride to Berlin and gravitating to the city's gay clubs, fragments of his former life begin to come back to him. Along this journey of self-discovery, Otto himself is discovered by underground filmmaker Medea Yarn who is immediately resolute – a film about Otto must be made.
Curator's note
While Bruce LaBruce might be better known for his notorious 2010 film L.A. Zombie – it caused a censorship row in Melbourne before it could be screened and has been banned in Australia ever since – this precursory film is the director's O.G. queer zombie film.
Flipping the zombie subgenre on its head, LaBruce's zombies are the cruising male, ruled by the id, leading us through an insider's tongue-in-cheek look at contemporary gay culture. Along the way, there will be blood! There will be sex! And this film is not recommended for the oft-offended or the easily queasy.
Otto; or, Up with Dead People made its world premiere at the 24th Sundance Film Festival. It shocked audiences then, and it's sure to shock audiences today.
– Reece Goodwin; Curator (Film & TV)
Source:
Jürgen Brüning Filmproduktion
Courtesy:
Jürgen Brüning Filmproduktion
When
See below for additional related events
Rating
R18+
Contains actual sexual activity and horror violence
Multipasses – see more films in this program for less
---
COVIDSafe visitor guidelines, information on accessibility, amenities, transport, dining options and more.
Our restaurant, cafe and bar in the heart of Fed Square features a seasonally driven menu developed by acclaimed Melbourne chef Karen Martini.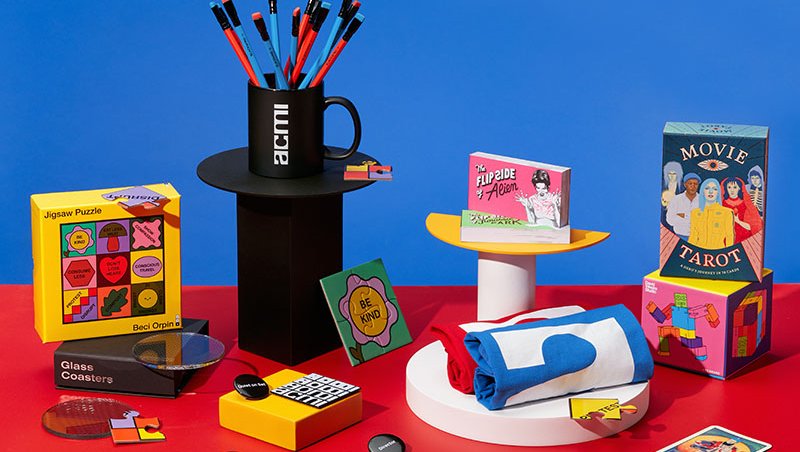 Melbourne's favourite shop dedicated to all things moving image. Every purchase supports your museum of screen culture.