ACMI presents
Alphaville
Alphaville, une étrange aventure de Lemmy Caution
Jean-Luc Godard
|
France, Italy
|
1965
|
M
A classic, hardboiled detective-type is thrust into an unknown and mysterious world in Godard's science-fiction classic.
Nothing about this strange, moving work of agit-pop has ever seemed out of date. If anything, Alphaville moves closer to relevance with every passing year.
After arriving in the technocratic dictatorship of Alphaville, Secret Agent Lemmy Caution (Eddie Constantine) sets out on a mission to remove Professor Braun, the creator of a malevolent computer that rules the city with a strictly logical fist. Upon his arrival, he is greeted by the professor's alluring daughter Natacha (Anna Karina) who accompanies him on his quest to unravel the computer's mysteries.
Curator Notes
At first glance, Alphaville seems like an unusual entry in Jean-Luc Godard's early-career oeuvre, but all of his trademark calling cards are here. By writing in Lemmy Caution – a Mike Hammer-esque private eye character born out of pulp fiction that would define the actor's career – Godard references the hardboiled detectives of classic films noir in a much more grandiose way than he was able to in 1960's Breathless. Here he merges the darkest of Hollywood genres with science-fiction, but instead of creating spectacular, futuristic sets, the film was shot in and against modernist buildings across Paris. The film intoxicated viewers upon its release, winning the Golden Bear at the 15th Berlin International Film Festival.
Language:
French & English with English subtitles
When
Fri 23 Sep - Thu 27 Oct 2022
See below for additional related events
Rating
M
Contains moderate themes and violence
COVIDSafe visitor guidelines, information on accessibility, amenities, transport, dining options and more.
Our restaurant, cafe and bar in the heart of Fed Square features a seasonally driven menu developed by acclaimed Melbourne chef Karen Martini.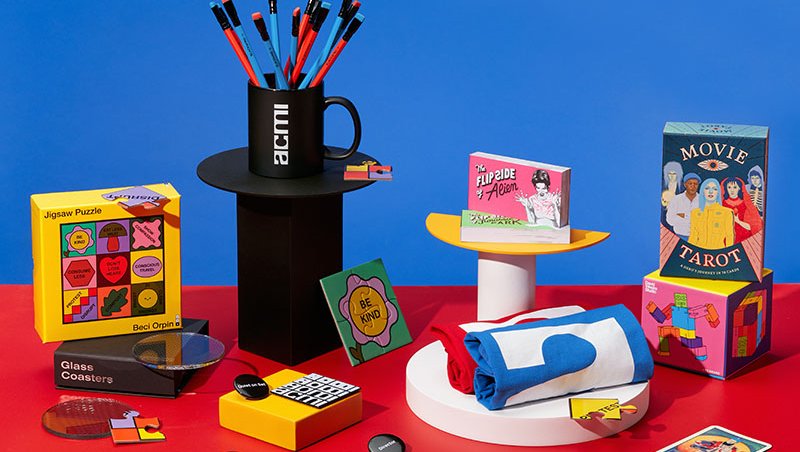 Melbourne's favourite shop dedicated to all things moving image. Every purchase supports your museum of screen culture.