The Japan Foundation, Sydney & ACMI Present
Japanese Film Festival 2021
Director in Focus: Shūji Terayama, the great provocateur
The Japanese Film Festival 2021 returns to ACMI and The Kino jam-packed with the latest box office hits alongside rare 35mm and 16mm film prints from the late avant-garde auteur Shūji Terayama.
Screening exclusively at ACMI, our Special Series honours the prolific and multifaceted artistic career of Shūji Terayama (1935–83). From the mid 1960s to the early 1970s, Angura (underground) theatre, which imported 'freak show' elements, twisted eroticism and the reinstatement of folklore that had been excluded from modern theatre, reached its zenith in Japan as an anti-establishment movement. Terayama founded the internationally acclaimed theatre troop 'Tenjō Sajiki', and was at the centre of this experimental scene. However, his creation was not limited to theatre, and as an avant-garde filmmaker, playwright, poet, photographer and social and cultural commentator, Terayama worked inventively across artforms, and was a leading figure in the 'expanded cinema' being explored in post-WWII Japan.
This program presents a handful of the late auteur's short and feature-length cinematic work showcasing his signature transgressive approach to filmmaking. From dismantling concepts of time, history and myth to visually audacious portrayals of sexual and political revolution – these films are at once unexpectedly beautiful and discomforting.
This FREE Special Series program is part of the annual Japanese Film Festival presented by The Japan Foundation, Sydney and made possible by The Japan Foundation Film Library.
Screening in cities across Australia, the JFF program will feature an expertly curated selection of films, from hot new releases alongside action, anime, drama, documentaries and more.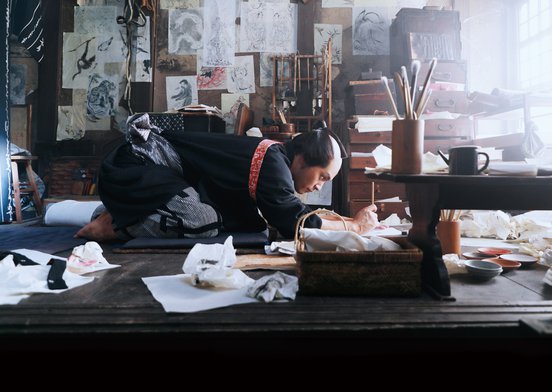 Read our COVID-safe visitor guidelines, information on accessibility, amenities, transport, dining options and more.
Looking for dining options?
As well as great coffee and snacks, our new restaurant features a seasonally driven menu developed by acclaimed Melbourne chef, Karen Martini.