The Japan Foundation, Sydney & ACMI present
Farewell to the Ark
さらば箱舟
Shūji Terayama
|
Japan
|
1984
|
Unclassified (15+)
"Come back in a hundred years' time. After a hundred years you'll understand."
Inspired by Gabriel García Márquez's One Hundred Years of Solitude, Farewell to the Ark was released shortly after Terayama's premature death. Sutekichi and his cousin Su-e are in love, attracting the attention and insults of the superstitious inhabitants of a remote village. When Sutekichi murders his rival Daisaku, the couple decides to flee from the village, but Sutekichi is haunted by Daisaku's ghost and increasingly affected by the unforgiving course of time. Terayama fans will recognise his most quintessential tropes, such as the frustrated and twisted sexuality of his characters, and a poetic yet sobering depiction of human flaws and vulnerability.
Format:
B&W and Colour, 16mm
Language:
Japanese with English subtitles
Courtesy:
The Japan Foundation Film Library
Japanese Film Festival 2021 program: focus on Shūji Terayama
There are no upcoming related events at this time.
Screening in cities across Australia, the JFF program will feature an expertly curated selection of films, from hot new releases alongside action, anime, drama, documentaries and more.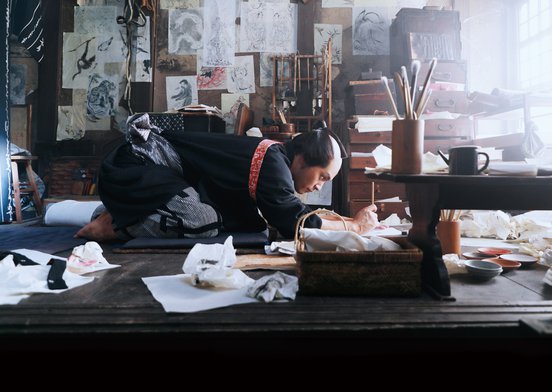 Read our COVID-safe visitor guidelines, information on accessibility, amenities, transport, dining options and more.
As well as great coffee and snacks, our new restaurant features a seasonally driven menu developed by acclaimed Melbourne chef, Karen Martini.