The Japan Foundation, Sydney & ACMI present
Grass Labyrinth
草迷宮
Shūji Terayama
|
Japan, France
|
1979
|
Unclassified (18+)
When
See below for additional related events
The murkiness and binds of memory.
Originally included in a French movie package called Private Collections, Grass Labyrinth is a compendium of Terayama's most travelled themes. A renowned master in the Japanese avant-garde scene, the director leads us through the surreal psychodramatic adventures of Akira, a young boy on the verge of sexual maturity who is seeking the long-forgotten lyrics of a childhood lullaby. Thanks to an unconventional and heavily symbolic narrative, we are guided through this sensual yet unsettling journey fueled by obsession, attraction, seduction and sexual repression, leading to the true meaning behind Akira's restless quest.
Language:
Japanese with English subtitles
Source:
Les Films Du Jeudi
Courtesy:
The Japan Foundation Film Library
Japanese Film Festival 2021 program: focus on Shūji Terayama
There are no upcoming related events at this time.
Screening in cities across Australia, the JFF program will feature an expertly curated selection of films, from hot new releases alongside action, anime, drama, documentaries and more.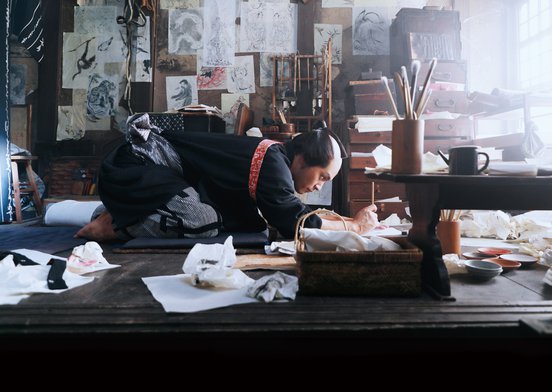 Read our COVID-safe visitor guidelines, information on accessibility, amenities, transport, dining options and more.
As well as great coffee and snacks, our new restaurant features a seasonally driven menu developed by acclaimed Melbourne chef, Karen Martini.