The Japan Foundation, Sydney & ACMI present
Pastoral Hide-and-Seek
田園に死す
Shūji Terayama
|
Japan
|
1974
|
Unclassified (18+)
A radical destabilisation of memory and myth.
Starting with a series of haiku poems about his childhood, Shūji Terayama takes us through his cathartic and epiphanic quest for self-discovery, as important highlights from the director's youth unfold before our eyes. A spellbinding journey that elegantly intertwines the director's memories and fantasy, Pastoral Hide-and-Seek is a metaphorical and sensory experience where each shot is imbued with rich and symbolic meaning. Fellinian superstitious villagers and the caricaturesque inhabitants of a pop-up circus are just some examples of what the director's reckless imagination creates in order to face his past, and come to terms with dramatic and sobering truths.
Language:
Japanese with English subtitles
Courtesy:
The Japan Foundation Film Library
Japanese Film Festival 2021 program: focus on Shūji Terayama
There are no upcoming related events at this time.
Screening in cities across Australia, the JFF program will feature an expertly curated selection of films, from hot new releases alongside action, anime, drama, documentaries and more.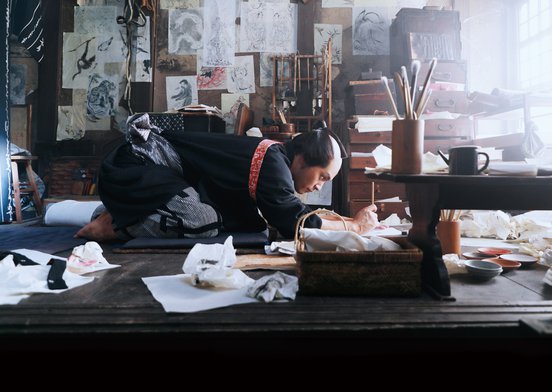 Read our COVID-safe visitor guidelines, information on accessibility, amenities, transport, dining options and more.
As well as great coffee and snacks, our new restaurant features a seasonally driven menu developed by acclaimed Melbourne chef, Karen Martini.