The Japan Foundation, Sydney & ACMI present
The Fruits of Passion
上海異人娼館
Shūji Terayama
|
Japan, France, Hong Kong; China
|
1981
|
R18+
Erotic art-house fare with a political backdrop.
Shūji Terayama and mainstream French producer Anatole Dauman (In the Realm of the Senses) relocate the characters Sir Stephen (Klaus Kinski) and his young lover O (Isabelle Illiers) from the novel Return to the Château by Anne Desclos to 1920s Southern China, where O is sent to a brothel to prove her unconditional love and obedience to her lecherous lover. A local anti-imperialist insurrection and the struggle of an impoverished young man are collateral vignettes to O's erotically humiliating experience, and are cleverly used by Terayama to portray his idea of sex as a form of political revenge.
Warning: explicit sexual content.
Language:
French, Japanese, English & Cantonese with English subtitles
Source:
Tamasa Distribution
Courtesy:
The Japan Foundation Film Library
Japanese Film Festival 2021 program: focus on Shūji Terayama
There are no upcoming related events at this time.
Screening in cities across Australia, the JFF program will feature an expertly curated selection of films, from hot new releases alongside action, anime, drama, documentaries and more.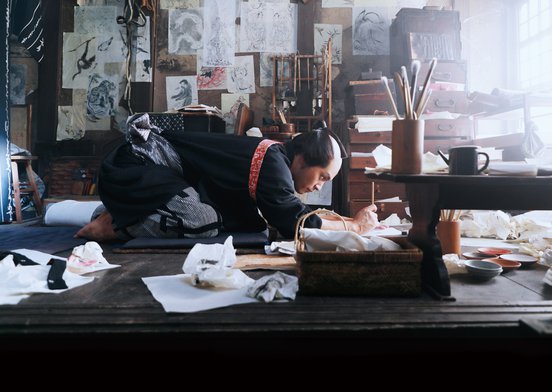 Read our COVID-safe visitor guidelines, information on accessibility, amenities, transport, dining options and more.
Looking for dining options?
As well as great coffee and snacks, our new restaurant features a seasonally driven menu developed by acclaimed Melbourne chef, Karen Martini.