ACMI presents
Little Tornadoes
Special Q&A with Aaron Wilson and key cast & crew on Tue 24 Jan
Aaron Wilson
|
Australia
|
2022
|
M
When
See below for additional related events
Writer-director Aaron Wilson and acclaimed author and co-writer Christos Tsiolkas weave an affecting portrait of rural life in a small town on the cusp of social change in '70s Australia
A compelling and subtle film.
Join us in the cinema on Tuesday 24 January to hear from director Aaron Wilson, production designer Tim Burgin, and actors Minnie and Freddy Liszukiewicz.
Leo (Mark Leonard Winter), a taciturn metalworker and father of two living in a rural town, is thrown into abject confusion by the recent abandonment of his wife, Camille. Unable to draw on any kind of emotional or practical support from his despondent father, Jim (Robert Menzies), a former prisoner-of-war worn down by unresolved PTSD, Leo accepts the advice of a co-worker, the optimistic and philosophical Tony (Fabio Motta), a migrant from Sicily, to ask his newly arrived sister, Maria (Silvia Colloca), if she'll lend a hand in the kitchen and with the kids.
Filmed in regional locations in Australia's eastern states – Tocumwal (in New South Wales) and Cobram (in Victoria) – where director Aaron Wilson grew up, Little Tornadoes is richly evocative of a specific time – the early 1970s – and setting in which myriad social and cultural currents in Australian society all seemed to converge in a wave of change and upheaval.
Wilson's sensitive direction elicits wonderfully nuanced performances from his uniformly talented cast. The film's multi-layered screenplay – co-written by Wilson and acclaimed author Christos Tsiolkas (The Slap, Damascus) – also gives Colloca the opportunity to narrate a moving internal monologue that poetically explores her character's own relationship with leaving home and the search for a renewed sense of belonging. Cinematographer Stefan Duscio (The Dry, Judy & Punch) and composer Robert Mackenzie (The Hunter, Lore) both add immeasurably to the film's expressive visual palette and atmosphere.
– Roberta Ciabarra; Curator, Film
Language:
English, Italian and Sicilian w/English subtitles
---
---
COVIDSafe visitor guidelines, information on accessibility, amenities, transport, dining options and more.
Our restaurant, cafe and bar in the heart of Fed Square features a seasonally driven menu developed by acclaimed Melbourne chef Karen Martini.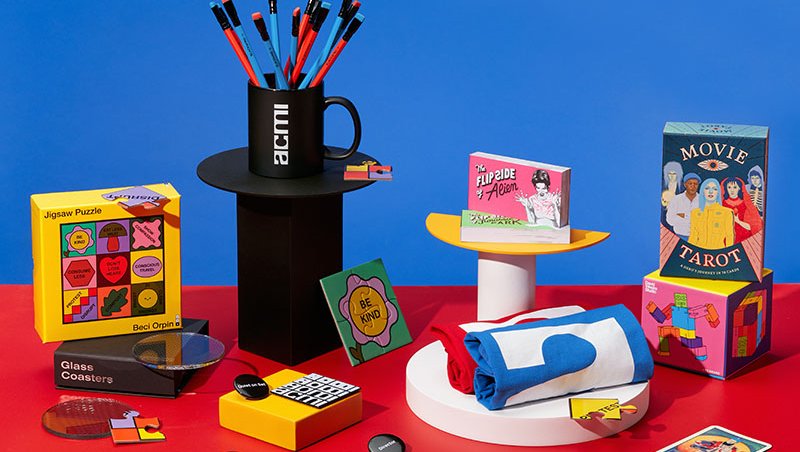 Melbourne's favourite shop dedicated to all things moving image. Every purchase supports your museum of screen culture.