A Russian Jewish chocolatier (Dirk Bogarde) in 1930s Germany plots an escape to Switzerland after becoming convinced that a vagrant (Klaus Löwitsch) is a doppelgänger whose identity he can adopt – though it's clear to all that what he's most trying to escape from is himself.
In response to Tom Stoppard's adaptation of Vladimir Nabokov's absurd novel of the same name, a macabre tale laced with melancholy humour, Fassbinder delivers what The Guardian calls "an icy, psycho-melodramatic nightmare", exploring themes of alienation and mental breakdown in oblique, playfully provocative ways.
Read our COVID-safe visitor guidelines, information on accessibility, amenities, transport, dining options and more.
Australia's longest-running film society screens significant works of international cinema in the medium they were created, the way they would have originally screened.
Melbourne Cinémathèque is self-administered, volunteer-run, not-for-profit and membership-driven.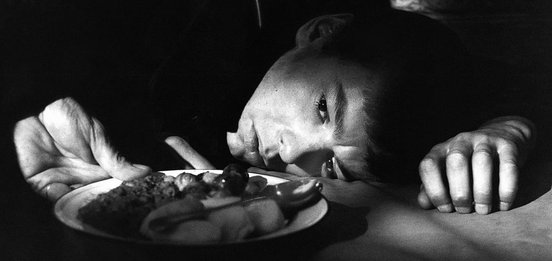 ---
COVIDSafe
In line with current Government requirements, and to ensure your safety, we have reduced the seating capacity for Melbourne Cinémathèque.