When
Wed 19 May 2021
7pm
See below for additional related events
Notorious upon its release, this erotic Nazisploitation film explores the sadomasochistic relationship between a former SS officer (Bogarde) and a Holocaust survivor (Charlotte Rampling) whose compulsive repetition of their past leads to them "recreating" the conditions of a concentration camp.
Provocative and perverse, with dark and evocative cinematography by Alfio Contini, Cavani's controversial film examines transgressive behaviour, love and suffering alongside the lasting social and psychological effects of fascism.
Courtesy of Cinecittà Luce.
Read our COVID-safe visitor guidelines, information on accessibility, amenities, transport, dining options and more.
Australia's longest-running film society screens significant works of international cinema in the medium they were created, the way they would have originally screened.
Melbourne Cinémathèque is self-administered, volunteer-run, not-for-profit and membership-driven.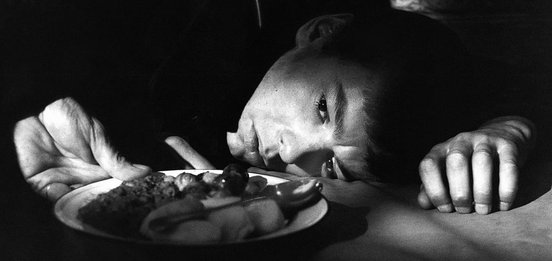 ---
COVIDSafe
In line with current Government requirements, and to ensure your safety, we have reduced the seating capacity for Melbourne Cinémathèque.