ACMI, Albert Chessa, Melbourne International Games Week and Quantumyth presents
Patterns, Podcasts and Parables
When
Sat 2 Oct 2021
1pm (AEST)
See below for additional related events
How will videogames influence the future of art?
The fusion of artistic vision and the essential ingredient of humanity (you) is what makes videogames as an artform unique. Boundless creativity is no longer restrained by physical work, and ever-emerging technologies that surround us and have become integral to our lives.
Join artist, media producer and storyteller Albert Chessa for this keynote presentation exploring how videogames and interactivity are evolving the very nature of art itself.
---
About Albert Chessa
As an independent Australian artist Albert Chessa loves gaming, calling it "humanity's most powerful and empathy-engaging artform". Since 2015 and across 300 episodes, he has built a 300-outlet strong, 100% independent podcast network, speaking with figures such as Danielle Bisutti (God Of War), Tommie Earl Jenkins (Death Stranding), and Daniel Roebuck (Star Wars Jedi – Fallen Order). He is developing games inspired by Gen Design (The Last Guardian) and Giant Squid Studio (The Pathless) via his studio, Quantumyth.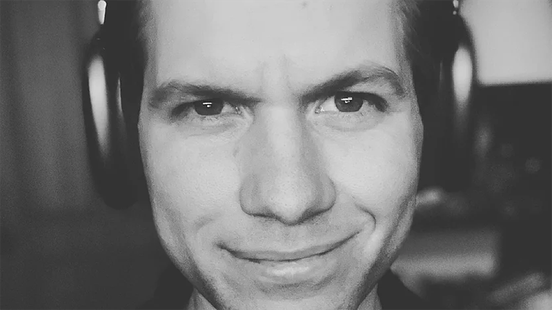 ---
Explore articles, interviews and more on everything from the world of gaming.
Support your museum of screen culture
There's nothing wrong with a little bit of healthy competition! View online games and virtual experiences to keep you entertained.