---
About the works
Waumananyi
Working with the Big Anxiety and fEEL, Uti Kulintjaku (NPY Women's Council) have created Waumananyi: The Song on the Wind, an Anangu-led response to the experiences of constraint, entrapment, and depression through the traditional story (or 'tjukurpa') of 'The Man in the Log'.
Uti Kulintjaku is an award-winning initiative of the Ngangkari Program that supports mental health understanding. Led by ngangkari and senior Anangu, Uti Kulintjaku encourages deeper conversations about mental health and healing for Anangu and people working in Aboriginal health and related services. It takes its name from a Pitjantjatjara phrase that means 'to listen, think and understand clearly'
The Visit
An intimate interactive engagement with the complex emotional and perceptual world of dementia. Visitors are invited to sit with Viv, a life-sized, photorealistic animated character whose dialogue is created largely from verbatim interviews, drawing us into a world of perceptual uncertainty, while at the same time confounding stereotypes and confronting fears about dementia.
Director and Producer: Jill Bennett | Art Director and Production Design: Volker Kuchelmeister | Cast: Voice actress: Heather Mitchell | Motion Capture actress: Emma Kew | Script: Jill Bennett, Natasha Ginnivan | Script consultants: Melissa Neidorf, Gail Kenning, David Pledger | Interviewees/contributors: Prue Uther, Joan Eva, Jennifer Bute, Wendy Mitchell | Researchers: Natasha Ginnivan, Chris Papadopoulos, Melissa Neidorf, Gail Kenning | Motion Capture: Joe Holloway | Voice recording: Tobias Gilbert | 3D Artist: Chris Norris, Jason Dobra | 3D scanning: Matt Cabanag (UNSW LITEroom) | LIDAR: Bruce Harvey (UNSW Engineering) | Music: Peter Sculthorpe
Being Debra
Employing Virtual Reality (VR), Being Debra offers the audience a taste of the embodied experience of being a dwarf in contemporary Australian society (with all its challenges, ugliness and triumphs). Shot from a first-person perspective with a 180 degree camera, the project was initiated by artist Debra Keenahan who lives with achondroplasia dwarfism. The VR experience includes flashbacks to Debra's memories of school, dating, and engaging with authority figures, including doctors, as well as her routine daily encounters in a park.
Artistic Director: Debra Keenahan | Art Director and Production Design: Volker Kuchelmeister | Screenplay: Debra Keenahan, Katrina Douglas, Sarah Keenahan | Director and Casting Director: Katrina Douglas | Producer and script consultant: Jill Bennett | Audio Recording, Sound Engineer, Production Assistant: Louis Pratt | Sound Track: Damien Everett
A fEEL production for The Big Anxiety. Being Debra has been created with the support of funding from: The Australia Council for the Arts; Western Sydney University.
Parragirls, Past Present
Parragirls, Past Present is a deeply moving immersive experience presenting former residents' contemporary visions of Parramatta Girls Home, a punitive Australian child welfare institution closed in 1974. Unlocking contested memories of institutional 'care', this collaboration with media artists and Parragirls rewrites the history of Parramatta Girls Home. Parragirls Past, Present is presented as a 23min Virtual Reality film.
Art Director and Production Design: Volker Kuchelmeister | Sound Design/Editor: Alex Davies | Writer/Editor: Lily Hibberd | Writer/Narrator: Bonney Djuric, Jenny McNally | Narrator: Lynne Edmondson Paskovski, Gypsie Hayes, Denise Nicholas | Co-producers: Jill Bennett, Bonney Djuric, Lily Hibberd
EmbodiMap
EmbodiMap is a therapeutic/research tool that enables users to engage with and map their feelings, thoughts and emotions and how these are experienced within the body.
EmbodiMap is created by fEEL, felt Experience and Empathy Lab — a team of creative arts and clinically trained researchers who are available to discuss various applications related to trauma and mental health.
Our restaurant, bar and cafe in the heart of Fed Square features a seasonally driven menu developed by acclaimed Melbourne chef Karen Martini.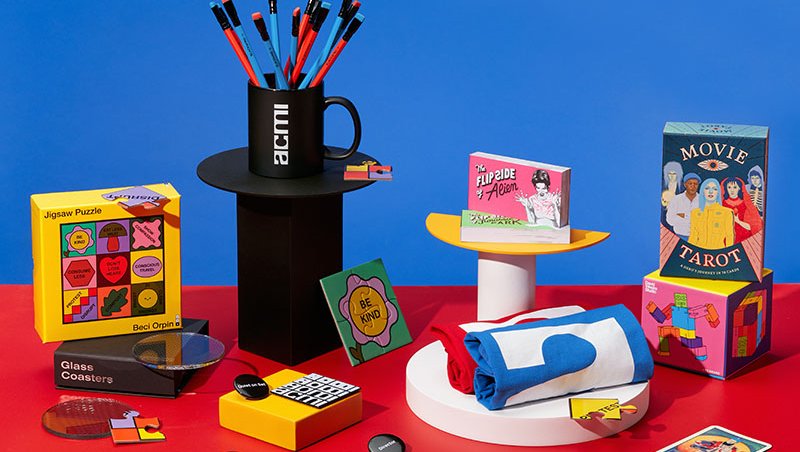 Melbourne's favourite shop dedicated to all things moving image. Every purchase supports your museum of screen culture.
COVIDSafe visitor guidelines, information on accessibility, amenities, transport, dining options and more.
More events in the Melbourne International Games Week 2022 program
There are no upcoming related events at this time.
We help teachers to expand their teaching and learning repertoire using the tools many students are passionate about – videogames.