Join Summerfall Studios co-founders David Gaider and Liam Esler for a curated evening of films, clips and music that shaped their musical adventure videogame, Stray Gods.
In this one-of-a-kind screening and in-conversation event, we take a look behind the scenes of Stray Gods, through the eyes of its directors, and get a glimpse of the stage and screen productions that shaped their work.
Described as "a videogame for musical lovers", Stray Gods is an urban fantasy tale of finding your place, taking charge of your fate, and discovering answers. Written by David Gaider, former lead writer of the Dragon Age series, it follows college dropout Grace through a modern Fantasy setting, where she uses her newfound powers as a Muse to discover the truth behind her predecessor's mysterious death.
With all the comedy and tragedy of your favourite stage shows, Stray Gods is a tongue-in-cheek and heartfelt reworking of Greek mythology combining what we love about contemporary musical theatre (think Hadestown, Buffy: Once More With Feeling and Wicked) withvideo games where character and story take centre stage (think Life is Strange, Dragon Age, and Dream Daddy).
Studio co-founders David Gaider and Liam Esler join host Jini Maxwell (Curator, ACMI), as they deep-dive into the film, television and musicals that shaped on of the most highly anticipated Australian games of 2023.
When
See below for additional related events
Rating
Unclassified (15+)
---
Summerfall Studios is an independent game developer creating emotionally-fuelled, character-driven narrative games for audiences who value rich, compelling storytelling over mechanically demanding gameplay.
David Gaider, BioWare veteran of 17 years who was writer on some of the most genre-defining roleplaying games, Liam Esler, an experienced producer, writer, and creative, as well as Elie Young, with decades of experience in the music industry, founded Summerfall Studios in 2019.
The studio's first announced project, Stray Gods: The Roleplaying Musical was successfully funded on Fig.co in November 2019 under its original moniker, Chorus. In March of 2022, a partnership with Humble Games was announced as part of the Humble Games Showcase.
Visitor guidelines, information on accessibility, amenities, transport, dining options and more.
Our restaurant, cafe and bar in the heart of Fed Square features a seasonally driven menu developed by acclaimed Melbourne chef Karen Martini.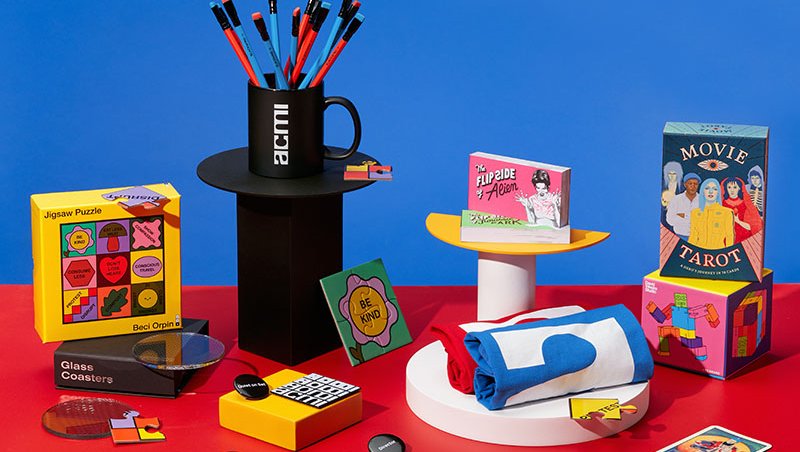 Melbourne's favourite shop dedicated to all things moving image. Every purchase supports your museum of screen culture.