Technology, play, film and politics collide in this year's MIGW film program.
Over the course of three nights (1–3 October), three very different events will tap into the various ways that videogames intersect with broader culture – from the celebratory, to the critical to the comedic.
The program kicks off on Sunday 1 October with Summerfall Studios co-founders David Gaider, Elie Young and Liam Esler, in conversation with Jini Maxwell, to celebrate the launch of their highly anticipated debut, Stray Gods. Take your hands off the controller and enjoy a carefully curated selection of clips from TV, film and stage musicals, as the team deep dive into the multimedia influences that shaped this musical adventure of mythic proportions.
On Monday 2 October, Andrew Bujalski's Computer Chess (2013) throws us back to the tech-utopianism of the 80s, as the attendees of an annual chess convention go keyboard-to-keyboard as they compete to develop a computer program that can beat all the others at chess. Filmed on a vintage tube video camera, and with only an eight-page treatment for a script, Computer Chess hired non-professional actors with specialist knowledge in computer science as its primarily cast.
Finally, our Year of the Robot screening on October 3 showcases three short films made using footage from popular videogames, each of which consider how these ubiquitous cultural artefacts reflect or reinforce our sociopolitical reality. In Grayson Earle's desktop performance Why Don't the Cops Fight Each Other? (2021), the artist repeatedly mods Rockstar Games' Grand Theft Auto V (2013), investigating how and why police officers are coded differently to other non-player characters. Mathias Wolff's It's Just Math (2021) considers these insidious algorithmic logics in the real world. He uses the fictional city of Los Santos as a backdrop for his interrogation of the impact of predictive policing and dirty data on the everyday lives of Black, Indigenous and People of Colour in real-world Los Angeles. Rounding out the shorts program is pseudo-marxist media guerilla Total Refusal's short film How to Disappear (2021), which reflects on the political and mechanical ramifications of combat desertion, both within the multiplayer videogame Battlefield (2002), and in the real world.
Visitor guidelines, information on accessibility, amenities, transport, dining options and more.
Our restaurant, cafe and bar in the heart of Fed Square features a seasonally driven menu developed by acclaimed Melbourne chef Karen Martini.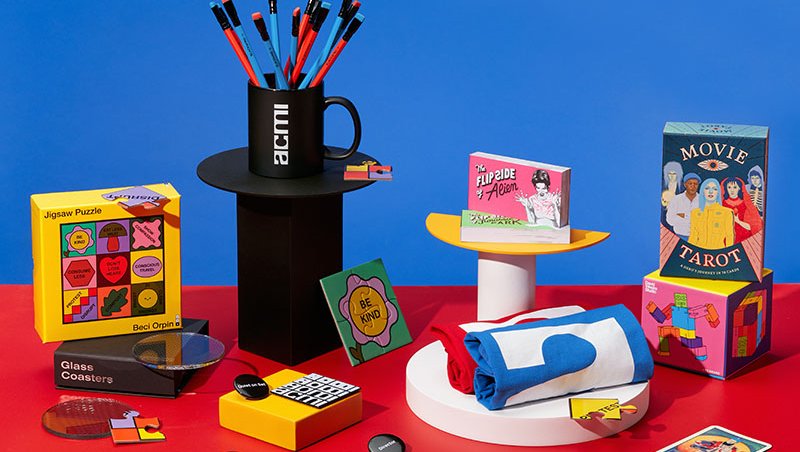 Melbourne's favourite shop dedicated to all things moving image. Every purchase supports your museum of screen culture.