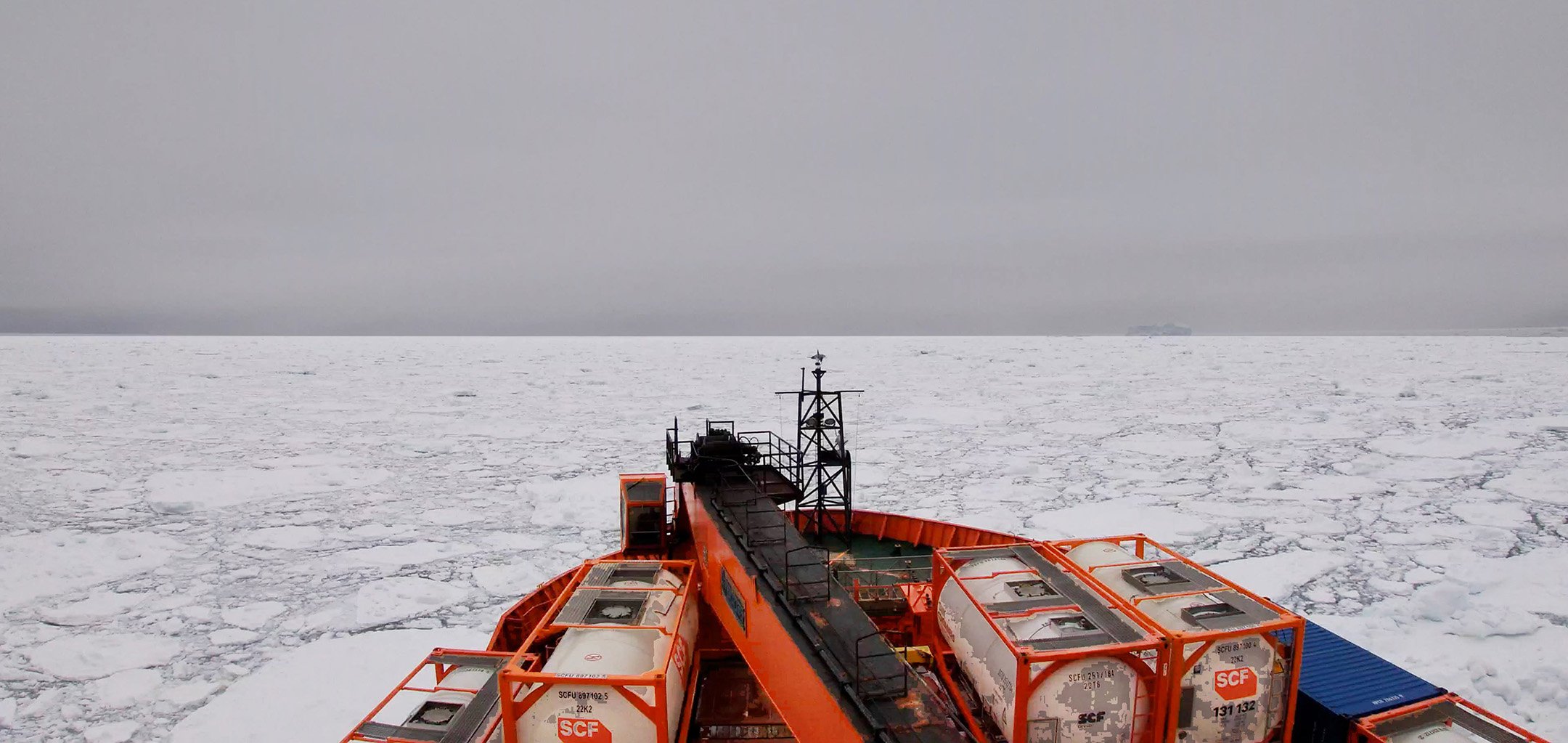 When
See below for additional related events
An immersive feast of 3D environments and spatial sound visualising and sonifying the last grand Antarctic dance of the Aurora Australis, its crew and expeditioners.
Aurora Australis Ultimo Choro depicts the final Australian voyage of the RSV Aurora Australis to the Antarctic continent. John McCormick and Adam Nash (aka Wild System) were the 2020 Australian Antarctic Arts Fellows on the final Australian voyage of the icebreaker Aurora Australis to the Antarctic continent. Using laser scans of the ship, crew and expeditioners, assisted by Stephen Jeal, Aurora Australis Ultimo Choro presents a VR experience depicting the intricate choreography of ship and expeditioners.
About the creators of this work
John McCormick
John McCormick is a technology-based artist with a major interest in movement. John is a lecturer and researcher at the Centre for Transformative Media Technologies, Swinburne University of Technology where he investigates artistic practice in mixed reality environments, robotics, artificial intelligence and human movement. John has collaborated on works worldwide, including at ISEA, SIGGRAPH, Melbourne Festival, SIGGRAPH Asia, Ars Electronica Futurelab and Art Science Museum Singapore.
Adam Nash
Adam Nash is an artist, composer, programmer, performer, and writer who works in virtual environments, distributed audio visual performance, data/motion capture, generative platforms, and artificial intelligence. His work is presented all over the world, including SIGGRAPH, ISEA, ZERO1SJ and Venice Biennale. He is Associate Professor (Virtual Interior) in the School of Architecture and Urban Design, RMIT University.
Stephen Jeal
Stephen Jeal is a technical artist and lecturer working from the Embodied Movement Design Studio at Swinburne University of Technology Stephen specialises in 3D modelling, motion capture and visual effects for both film and games. With a knack for problem-solving and an eye for detail, Stephen has worked on a large array of different digital media projects including game-oriented research VR/AR, enterprise and industrial digital applications and traditional game development.
Professor Kim Vincs
Professor Kim Vincs is a leading researcher in the creative arts, with six Australian Research Council grants, 50+ industry partnerships, and 30+ arts/science collaborations across motion capture, game development, robotics, haptics, app design, 3D stereoscopy, artificial intelligence, virtual reality, augmented reality, cognitive psychology, biomechanics, mathematics, architecture and exercise science. Vincs's industry partnerships include national and International companies such as Autodesk, Motion Analysis, Act3animation, Iloura, Alt.vfx, Arts Access Victoria, Victorian Opera and Australian Dance Theatre.
Our restaurant, bar and cafe in the heart of Fed Square features a seasonally driven menu developed by acclaimed Melbourne chef Karen Martini.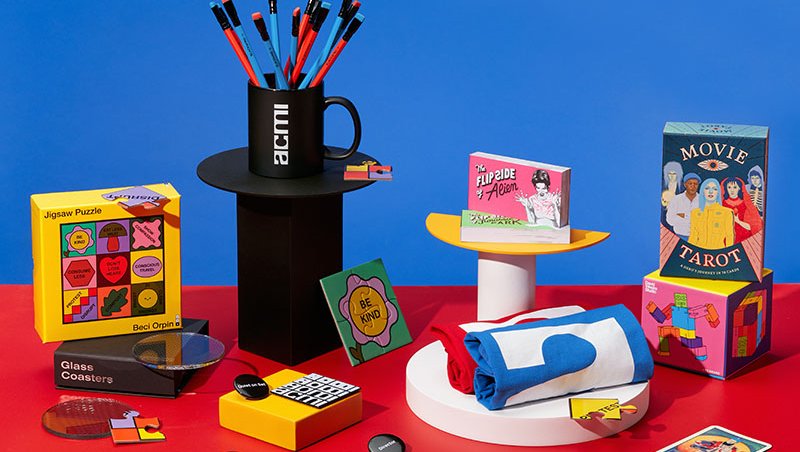 Melbourne's favourite shop dedicated to all things moving image. Every purchase supports your museum of screen culture.
COVIDSafe visitor guidelines, information on accessibility, amenities, transport, dining options and more.