Presented by ACMI & Fed Square with the support of Creative Victoria and the City of Melbourne
Muraliwala with live score by Hari Sivanesan & the South Asian Music Ensemble
Baburao Painter
|
India
|
1927
|
Unclassified (All Ages)
When
Sun 12 Mar 2023
7.30pm
A rare opportunity to experience Indian silent cinema on the Fed Square big screen with a live score by Hari Sivanesan.
The exuberant Hindu deity Krishna spends his childhood pulling pranks and causing mischief in the village of Brindavan, captivating the young Radha. When her devotion turns to confusion and sorrow, Radha must confront Krishna's true identity.
This rare screening of Baburao Painter's dynamic 1927 silent film will be presented with an immersive contemporary score composed by Hari Sivanesan, performed with a live South Asian Music Ensemble.
Join us in the square for this very special performance. Arrive early to grab a deckchair or bring your own chair or picnic rug.
Not-So-Silent Cinema has been supported through the Melbourne City Revitalisation Fund, a partnership between the Victorian Government and the City of Melbourne.
Source:
National Film Archive of India
About Hari Sivanesan
Internationally acclaimed composer, veena virtuoso, multi-instrumentalist, and curator Hari Sivanesan belongs to a diverse new generation of Indian classical-contemporary artists. UK-born, Hari's unique style is the experimental answer to his Sri Lankan-Tamil Heritage and training in South Indian and Western classical music. Hari's global career began at 13, when he was chosen by sitar maestro Pandit Ravi Shankar to play on his Chants of India record, produced by the late George Harrison.
Hari has toured extensively across the UK, US, and Europe and pioneered partnerships with BBC Radio, TV and Proms, WOMAD UK, Royal Opera House, Melbourne Symphony Orchestra, Multicultural Arts Victoria and Bunjil Place. He brings together a stack of exciting South Asian talents create the unique Soundscape for Muraliwala.
As well as great coffee and snacks, our restaurant and bar at Fed Square features a seasonal menu developed by acclaimed Melbourne chef Karen Martini.
Journey through the past, present and future of the moving image with interactive experiences and captivating stories.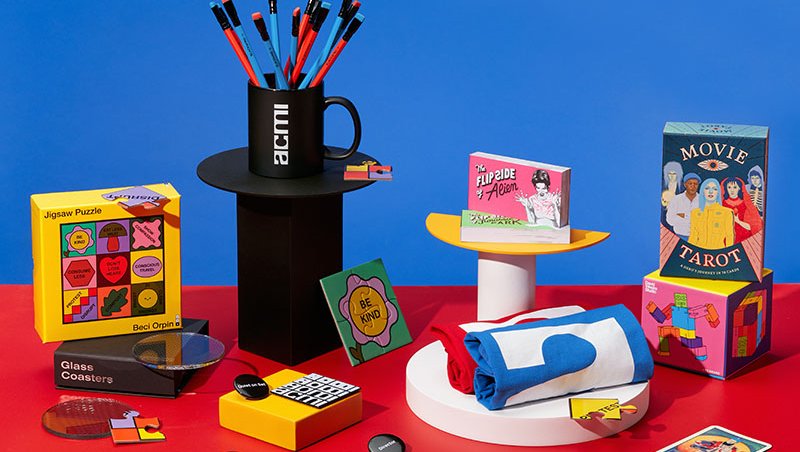 Melbourne's favourite shop dedicated to all things moving image. Every purchase supports your museum of screen culture.